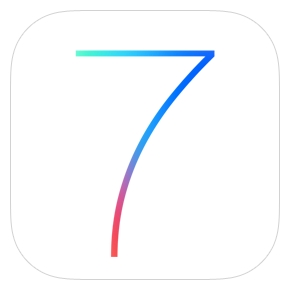 iOS7 is here, just about, as the Apple servers seemed to struggle with the record numbers of users trying to download the spanking new operating system. So…. What's new in iOS7?
It may not be to everyone's taste and iOS6 still looked pretty stylish but from our point of view here at SMCP headquarters, we like it. We gave Apple a few hours for their servers to settle down before we downloaded and it downloaded and installed pretty fast for us, certainly much faster than iOS6.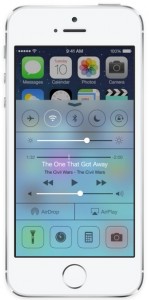 The first thing to notice is that the colors are a lot flatter and brighter, fonts are larger and thinner and icons don't have as much shading and depth. It reminded us of Microsoft's Windows 7 to Windows 8 update but with rounded corners (but don't say that out loud!) We do think it looks a lot sleeker and cleaner though. There's enhanced multitasking, swipe up from the bottom of the screen (in standby mode as well) and you get the all new Control Centre with added functions that Apple deem to be important or frequently used such as flight mode, Bluetooth, calculator and a built in flashlight (may as well remove those light apps you installed but rarely used).
Also new in iOS7 is AirDrop – designed for faster sharing, newly styled camera and iTunes Radio which is designed to take on Spotify in the free music streaming genre. Siri also gets a big upgrade with better voices, better recognition, new look and Bing, Wikipedia and Twitter integration.
A breakdown of what's new in iOS7 and standout features are highlighted below.
Key new iOS7 features overview
Newly styled icons, font and layout
Swipe up control center and multitasking
iTunes Radio
FaceTime app
New camera layout
New photo layout, options and auto grouping
AirDrop
Restyled Safari
Siri enhancements
Revamped iTunes
Revamped App Store
FaceTime direct icon
Apple Maps enhancements
New ringtones and alerts
To sum up, our opinion of the new iOS7 is that we like it, it looks cleaner and brighter and there's nothing in there that we really hate, although there is also nothing groundbreaking to shout about either.
Obviously the new iPhone 5c and iPhone 5s come with the all new iOS7 already installed, if you are looking to get a new iPhone then make sure you sell your old cell through us. We compare America's most reputable recycling companies so that you get a great price from a company you can rely on.
Simply search for the model you wish to sell using our search function.