Get the
best price

when you sell your old cell phone, tablet, iPad or electronic device
We compare the
most

 electronics buyers in America so that you get the

highest

price

If you want to sell old cell phone handsets, tablets, gadgets, iPods or other devices then this is the place to do it. Why waste time and effort searching all over the internet trying to find the best offers available? We take that hassle away. At Sell My Cell Phones we compare more cell phone and electronics buyer prices than any other recycling comparison website in America. More buyers, more prices and more comparison means more cash for you!

Sell My Cell Phones is America's original and oldest cell phone selling price comparison website and our unique search function means it takes just a few seconds to check the prices on offer for your device within our extensive database. We have been comparing prices online since 2010 and the popularity and importance of cell phone recycling is increasing all of the time. We have partnered with the independent customer review website Trustpilot so that users know that we are a name they can trust. Click here to read our latest reviews.

Once you have selected the best price for your cell phone or gadgets condition, you then sell it through a Sell My Cell Phone approved sell cell phone buying partner. Your old or broken handset could be worth 100's of dollars!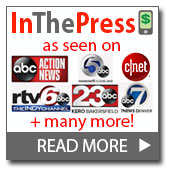 Simply enter your cell or gadget make or model into our intuitive search box and we instantly show you the prices on offer today for your old cell phone or electronic device. If you cannot find your cell phone or gadget in our database, try using our 'Brand' search as it contains images of all of our cells that may help you recognise it, or simply drop us a message on our Facebook page, we are continuously monitoring it.
Once you have selected the best offer for your handset from the Sell My Cell Phones comparison table, click 'SELL NOW' to accept the price and complete your details. You will then be sent a FREEPOST envelope or box for sending your old cell phone to your chosen recycler. You can also print a freepost label for attaching to your phone if you prefer. You then mail the old cell phone to them and within a few days you will receive your check. It's that easy!
With some Sell My Cell Phones approved buyers, you can choose to be paid via Paypal or also have the option of getting paid in vouchers such as Amazon which give you even more money.
Why should I sell my old cell phone?
When you sell old cell phones you are not only making yourself money, you are also helping the environment. Old cell phones have many uses; they can be resold to 3rd World countries, refurbished or broken down for working parts, which can then be used in the manufacture of new mobile phones.
Without them, new phones and components would have to be manufactured, further draining our World of valuable resources. That's why you can sell broken phones and those without accessories can still earn you cash.
There are billions of old and broken cell phone handsets lying around in homes all over America that could be making you money. Even an old iPhone from several years ago can be worth hundreds of dollars.
Why use Sell My Cell Phones to sell your electronic devices?
Quick and easy to use search with fast payment
We only compare trusted and reputable electronics and cell phone buying companies
All prices are checked daily
We are impartial so you know you will always get the best price
You can sell broken cell phones
There is no limit on the number of old cell phones you can sell
You can sell a cell phone without its box or accessories
No comeback – selling to individuals can lead to after sale problems
Our cell phone buying companies
We are always adding new mobile phone recycling companies to our comparison to bring you the best cell phone selling price comparison in America. When we launched in 2010, we were the first website of our kind in the country, and we are getting more popular every day.
There are a lot of 'sell my mobile' websites out there but we were the first to compare their prices all in one place to save you time and help you get the best price available. You can find out more about our trusted recyclers in the 'Who We Compare' menu above or by selecting them from the right side of the site.