Contact SellMyCellPhones.com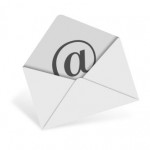 If you have a question or query for us here at Sell My Cell Phones or a recommendation on improvements we can make to our site then we would love to hear from you.
Simply fill in your details in the fields below and we will get back to you as soon as possible.
Contact our phone recyclers
Please note that we can only answer queries directly related to SellMyCellPhones.com. If you have a query regarding one of the phone buying companies that we compare then please contact them directly. You can find their contact details on their information pages in the Who We Compare section of the main menu.
Other ways to contact us
Using the form above will ensure the quickest response from us. Alternatively, you can also contact us using the details below.
Although we are America's original cell phones and electronic device selling comparison site, our headquarters are actually located in the UK. Please DO NOT send devices to this address, your device is bought by the buyer that you choose on our site and should be sent to the buyers own company address.
Email: enquiries@sellmycellphones.com
International Headquarters Address:
SellMyCellPhones.com
Welford Park
Stratford-upon-Avon
Warwickshire
United Kingdom
CV37 8EY
International Headquarters Direct Phone Number:
011-44-791-006-7476
Please only use this number for questions regarding this site. It cannot be used to sell your device or to enquire about a past sale. Please contact the chosen buyer directly in regards to your order.