The Whiz Cells – sell your old phone or tablet for top dollar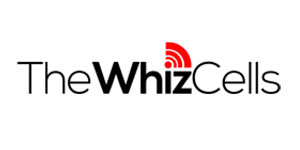 Use our search function to see how much The Whiz Cells are offering for your device >>
The Whiz Cells aim is to keep electronics in use for the longest time possible to help ensure that e-waste is kept to a minimum. By doing so, they not only keep your old devices out of landfill, they also put cash in your pocket.
Their prices are excellent, payment is rapid and you can choose to be paid via check, PayPal or the alternative online payment system Dwolla. You can get paid within 2 days of them receiving your device!
The Whiz Cells cover the full cost of shipping with a pre-paid label for all orders, and for offers over $50 you can also choose for them to send you a pre-paid box for mailing your device. All electronics received are immediately data-wiped so you can rest easy that any personal information that you accidentally left on your device will be removed.
All offers are valid for 20 days and you can also get an extra dollar each added to your quote for sending in the original packaging and/or charger.
Reasons to sell to The Whiz Cells
Just some of the reasons to sell to them include:
Free shipping label for all orders
Free shipping materials for offers over $50
Extra $1.00 added to offers for your device original packaging
Extra $1.00 added to offers for sending your charger
Quotes guaranteed for 20 days
Fast payment via PayPal or Dwolla
Personal data removal from all devices
Reseller Ratings Elite Member
The Whiz Cells contact information
Should you need to contact The Whiz Cells, you can do so using the contact form on their website or using the details below:
Phone: 423-454-9449
Email: questions@thewhizcells.com
Mailing Address:
1823 West State of Franklin Road
Johnson City
TN 37601
See how much they are paying for your old electronics by searching for your device on our site now.
The Whiz Cells customer reviews
For the latest The Whiz Cells customer ratings, reviews and testimonials, or to leave your own rating and review, please click here.