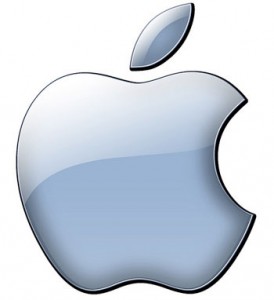 Apple increased their market share in the smartphone market during the fourth quarter of 2013, mainly in thanks to the release of their iPhone 5s and iPhone 5c handsets. It was the first time that Apple had launched parallel handsets and is something that industry insiders had been calling for for several years if Apple wanted to make faster gains in the market. Surely it was common sense that by launching their usual top end model the 5s along with a brighter, more varied and slightly cheaper model, they would maintain their existing fan base and also add extra customers who perhaps didn't need or couldn't afford the business like 5s.
The Apple smartphone market share increase was slow but significant, a jump from 40.6% in the 3rd quarter of 2013 up to 41.8%. Within the US market, the survey showed that Apple were still ahead of Samsung with a 26.1% share with Motorola, HTC and LG all considerably lower, hovering around the 6% mark.
Android still top despite Apple smartphone market share jump
It was also found that when it came to operating systems within the US market, Android was still top by almost 10% with 51.5% followed by iOS at 41.8%. This is understandable though, considering the volume of handsets from various manufacturers currently on the market using Android compared to Apples in-house system.
So what do these figures ultimately show us? Well, it seems simple – if Apple want to increase their smartphone market share, then they need to release more models to offer consumers more choice. A lesson that I am sure they will learn from in most future releases that they have planned.
If you are looking to buy an iPhone or sell your current one to update then you can recycle it for cash right here. You can get $100's of dollars and we only compare prices for trusted and reputable recyclers.
Simply search for the model cell phone you wish to sell using our search function or 'Brand Search' to select your device and see the latest recycling prices.
Enter our competition to win an iPad Mini
Also, don't forget to enter our competition to win an iPad Mini, we are giving three away and there is no question to answer. Simply Like us on Facebook, Follow us on Twitter or Add us on Google Plus for a chance to win. Or do all three to treble your chances, it only takes a few seconds. T's and C's can be found here.