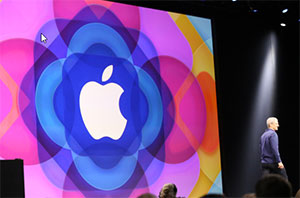 Apple's WWDC yesterday didn't set the world alight but the details regarding iOS9 were certainly worth taking an interest in.
There were updates for the Apple Watch, the release of Apple Pay in the UK, a new music streaming service called Apple Music and a new desktop operating system called El Capitan.
For me though, the most interesting news was regarding the iOS9 release for the iPad, iPod and the iPhone from iPhone 4s upwards. It seems to have some very cool features and also claims to improve battery life.
iOS9 key features
Key iOS9 features to take away from the Developer Conference include:
Improved battery life – standard battery has been improved by 1 hour and there is also an additional Low Power mode to increase this further
Faster and more responsive interface
An improved shortcuts bar for text entry
Split screen viewing on iPad for quicker multi-tasking
CarPlay further improves hands free whilst driving
Enhanced Maps with 'Transit view' which offers an overlay of public transport lines and stations
Enhanced Notes app allowing you to add sketches, maps, photos, checklists and more
A new News app on your home screen
Siri improvements to make it even more accurate and useful
Increased security – passcode has been upgraded to 6 numbers
Streamlined operating system – even the iOS9 update itself has been cut from 4.58GB on iOS8 to just 1.3GB
Android Migration software – easily switch to an Apple product and take all of your contacts, messages, photos, mail accounts, bookmarks and much more with you. It will also suggest App Store alternatives of your existing Android apps
iOS9 release date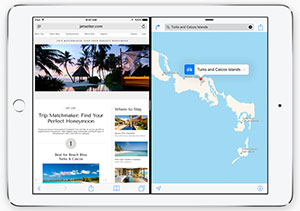 You can apply to participate in the Apple Beta Software Program and get a beta version of iOS9 within the next month, designed to help give feedback to Apple. This may not be advisable though if you don't want to help iron out glitches and issues that could cause you problems.
The official release isn't expected to be until September 2015 unfortunately, no official data has been released as yet.
iOS9 will be compatible with iPhones from iPhone 4s upwards, iPad 2 upwards, all iPad Mini versions, and the 5th generation iPod Touch.
Looking to buy an iPhone? Sell your old phone with us for top dollar
The Android Migration function in iOS9 makes it even easier if you are looking to switch to an iPhone in the coming months.
If you are thinking of doing so, be sure to sell your old cell phone through us. You can get $100's, simply search for your model using our search function or 'Brand Search' to select your device and see the latest recycling prices.
Sell now to secure the highest price, they can drop quickly, especially when new handsets are launched!