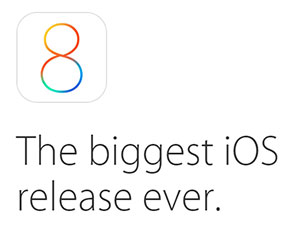 iOS 8 was released yesterday with Apple boasting "This update is the biggest release since the launch of the App Store, with hundreds of new features….."
Well after installing it and having a little play for a few hours, I have put together a little iOS 8 review along with an overview of some of the new features and my opinion of it.
But before I get to the iOS 8 review…..
Not enough space to install iOS 8?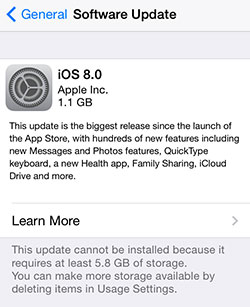 If like me, you have a 16GB model and take a lot of photos, have quite a few apps and a bit of music on your iPhone, you will have undoubtedly had the dreaded 'not enough memory to install' message. Apple aren't kidding when they say it's the biggest iOS update ever. Although the actual operating system is 1.1GB, you will need a whopping 5.8GB of available space in order to install it over Wi-Fi! Does anyone actually have that amount of room on a 16GB iPhone? I doubt it. And deleting loads of stuff is a real downer.
Not enough space to install iOS 8 – the solution
There is however an easy solution that a surprising number of people aren't aware of. If you plug in your device and install the update through iTunes on your computer, you need far less available space, and it installs quicker too. I had under 2GB of available storage space on my iPhone 5s and the update installed fine using this method, and took under 15 minutes too.
iOS 8 review
Right, on to my review. Its early days obviously but to be honest, as the title of this post suggests, I have found iOS 8 to be very underwhelming. Maybe it's because Apple have made such a big fuss of it, labelling it as the biggest, best, and with hundreds of new features.
No Camera Roll in iOS 8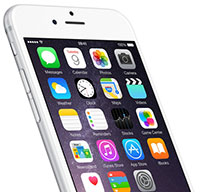 This is by far my biggest gripe with iOS 8. Maybe it's just me, but in recent years, if I took a photo or video on my iPhone, I knew where it was. It was in Camera Roll, which a quick click of my Photos app took me directly in to. Unfortunately, there is no Camera Roll in iOS 8. It has been replaced with 'Recently Added' which, as the name suggests, only contains recently added photos.
Look Apple, I really didn't mind scrolling through Camera Roll to find a specific photo and I am sure many others were the same. It was quick enough and it also allowed me the opportunity to stumble upon some old snap that would make me laugh or allowed me to reminisce.
Now though, instead of clicking in to Camera Roll, I now have to go in to the 'Photos' folder and its seemingly myriad of options. Should I look in year? Should I look in memories? Should I look in location? Should I use the new search function, and if so, what do I search for?
Apple should know that the key to a good operating system is ease of use, not choice. The more the user has to think 'what do I need to do here?' the poorer the experience. It should be intuitive. I simply don't understand the logic of removing Camera Roll completely, it was so familiar.
Maybe I will get used to it, maybe somebody can shed light on whether I am doing it wrong? Or maybe there are many like me who preferred Camera Roll as it was and Apple will take note and reinstate it for iOS 8.1. If any of you guys have any feedback or tips for me, please let me know below.
Sentence auto-complete isn't all that great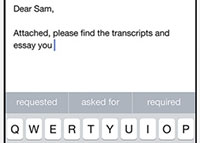 Maybe it will get better the more I use it, but so far I haven't been particularly impressed with the new sentence auto-complete technology that has been added to the keyboard in messages and emails. I expected it to be much better. It doesn't really offer too much more than the old predictive system that Apple employed as far as I can see. It can also be quite distracting too as the grey boxes flicker about as you type.
Will anybody actually add voice recording to messages?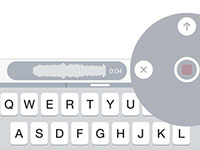 I probably won't. I am struggling to think of many cases where I will need to add voice to any messages I send. This actually seems like a regression in technology. Surely being able to send video with sound (which you already can) supersedes sending an audio file.
The new iOS 8 Health app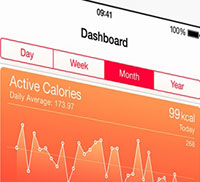 If anybody can shed any light on how this app works, please let me know in the comments below. I hear the Health app syncs with other fitness apps to display all of your health and fitness information in one handy place, which sounds kind of cool. At the moment though, it doesn't seem to do anything, it just sits there with hundreds of empty information boxes. Do I have to fill in all of the data? Do I have to do this every day/week/month? Will I have to buy the Apple Watch next year to get the best out of it? If so, I can see this being as useful to me as the ability to add voice recording to messages!
Is there anything in iOS 8 that I like?
'Yes' is the answer. Interactive notifications is a plus for me. Double tapping the Home button to get Favorite and Recent contacts is another cool feature. Also, the ability to share purchases between 6 people is obviously a welcome addition.
iOS8 new features overview
Fully revamped Photos app with enhanced editing options
Add recorded voice and maps to messages
Sentence auto-complete options based on previous conversations with different people in messages and mail
Interactive notifications
New shortcuts to favorite contacts
Revamped Mail interface
Sharing between six people per household of iTunes, iBooks and App Store purchases
New Health app with activity tracker and heart rate monitor
Compatible from iPhone 4s, iPad 2 and iPod Touch 5th gen onwards
iOS 8 review – conclusion
I am genuinely an Apple advocate, although you wouldn't guess so from the opinions above. I am just a bit disappointed with iOS 8 to be honest. There isn't really anything in there that is going to drastically enhance my user experience, whereas there seems to currently be a few negatives from my point of view. Therefore, the 'underwhelming' rating stands for now. Maybe it will grow on me, time will tell.
Thinking of getting an iPhone 6 or iPhone 6 Plus?
If you are looking to sell your current cell phone so that you can get the new iPhone 6 or iPhone 6 Plus then you can recycle it for cash right here. You can get $100's of dollars and we only compare prices from trusted and reputable recyclers.
Simply search for your model using our search function or 'Brand Search' to select your device and see the latest recycling prices.