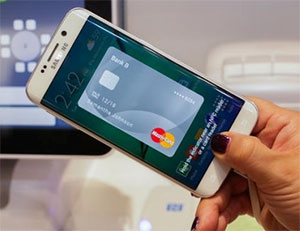 Samsung unveiled their latest Galaxy at the prestigious Mobile World Congress event in Barcelona this week to much fanfare, and I have to say, the S6 looks pretty impressive.
They actually unveiled two S6 models, the standard and the Galaxy S6 Edge version, here's how they stack up.
Both of the models have glass backs, 64 bit Exynos octa-core processors (you heard right – eight cores), 3gb of on-board RAM, 5.1 inch qHD displays and 16megapixel cameras, amongst other impressive specs.
Verizon will begin taking pre-orders on April 1st and the Galaxy S6 will be rolled out across the globe on April 10th.
Samsung Galaxy S6 specs
Here's all you need to know about the handsets.
Octacore (quad 2.1GHz and quad 1.5GHz) processor
3GB on-board RAM
5.1 inch super-amoled Gorilla Glass 4 screen
Screen resolution of 1,440 x 2560, 576ppi
16 megapixel rear facing camera
5 megapixel front facing camera
16, 32 and 64GB non-expandable storage capacity
Bluetooth 4.1
Size – 142mm x 70mm x 7mm for Edge, 143mm x 71mm x 6.8mm for standard S6
Samsung Pay contactless payments
Android 5.0 Lollipop operating system
Quick-charge function (4 hours of battery life in a 10 minute charge)
Wireless charging
Pre-order April 1st, release April 10th
Getting the S6? Sell your old phone with us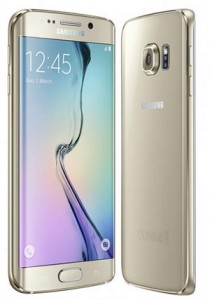 I could well be ditching the iPhone for the S6 Edge when it is released next month.
If you are thinking of doing the same, be sure to sell your old cell phone through us to one of our approved buyers.
You can get $100's, simply search for your model using our search function or 'Brand Search' to select your device and see the latest recycling prices.
Sell now to secure the highest price, they can drop quickly, especially when new handsets are launched!