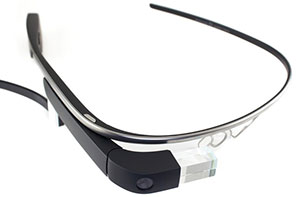 Google have terminated their Google Glass Explorer project for the time being and it is pretty safe to say that it has been quite a failure so far. And I purposely added the 'so far' bit. At the moment it seems that every day regular folk don't need or particularly want Google Glass, much like that other piece of wearable technology – the watch phone.
The watch does at least have more everyday possibilities, maybe because we are more used to wearing and using a watch and also because it can come in a range of styles designed for health, fitness and fashion. That looks to be the way Google Glass will go in the future with its partnerships with glasses and fashion manufacturers meaning it will come back with more range and more use.
Google Glass – scorn and suspicion in abundance for wearers
There's no doubt that Google Glass has amazing potential in other sectors, healthcare and policing instantly spring to mind, but for the everyday wearer, it lead to more cases of ridicule, scorn and suspicion than approval. There's no doubt that for the uninitiated, most thought that a wearer had nefarious activities on their mind. Users were banned from eateries and other establishments and to be perfectly frank, why would you wear Google Glass to go out for lunch anyway?!?
The $1,500 price tag was also a sticking point. You've already got an expensive cell phone in your pocket right? So you are already cutting your potential consumer market down to those who have plenty of expendable income, if you are going to price what is in effect a cell phone accessory so highly.
There's no doubt that so far, Google Glass has proved to be a failed and expensive experiment and when it comes back, it may need to have changed dramatically to be the success Google are hoping for.
Sell your old electronics for the highest price today
January can be a tough month financially for many people. That old cell phone, tablet or iPod that you have lying around not being used could be worth hundreds of dollars! We compare the most electronics recycler's prices in America and you could sell yours within a few minutes.
Simply search for your model using our search function on the top right side of the site or our 'Brand Search' to select your device and see the latest buying prices. What are you waiting for?