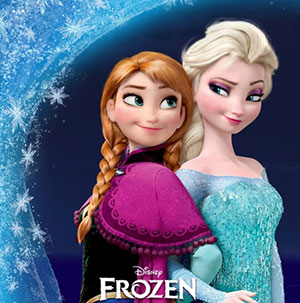 In an unprecedented deal, Apple, Google and Disney have joined forces to bring the latest movies to users smartphones and tablets.
People who register for the Disney Movies Anywhere app will be able to buy and watch the latest releases from Walt on the go, wherever they are.
Whether you have an iPhone and an iPad or a HTC One and a Galaxy tablet, everyone with a modern device will be able to enjoy the vast array of Disney films that are out there.
Watch Frozen on your phone
Starting today, people who register can buy a copy of the record breaking children's extravaganza 'Frozen' from  the Google Play store on their android phone or tablet and then also watch it through iTunes on their iPhone, iPad or Apple TV. This news is sure to send your little ones into a whirlwind of excitement and will mean that your phone or tablet will be in continuous use for the foreseeable future!
Disney Movies Anywhere deal is a ground-breaking concept
Until now, Google and Apple have kept their distance and the rivalry has been intense so this partnership is the first of its kind. It has taken years of development to make the Disney Movies Anywhere deal happen and to lift the restrictions that have been in place. Both Apple and Google will pay Disney a wholesale rate for each film copy that is sold and then keep any profits, regardless of the devices that the film is subsequently watched on.
Rather than being tied to Google or Apple due to losing your back catalog should you change platform, this opens up the playing field for consumers and is sure to please everyone.
Disney Movies Anywhere – a vast back catalog
Although I am sure it will be the biggest seller after grossing over a billion dollars at the box office, Frozen obviously isn't the only film in the Disney/Pixar catalog. Whether it's Guardians of the Galaxy, the Toy Story series, Thor, the Iron Man trilogy, Tangled or timeless classics such as Cinderella and Mary Poppins, the partnership is sure to be a winner for all film lovers. For more details or to sign up to Disney Movies Anywhere, click here.

Is it time to upgrade your phone or tablet?
To take advantage of the Disney Movies Anywhere deal, you will need a smartphone or tablet with a decent screen resolution. If your current device is old or in need of updating then don't forget that you can recycle it for cash right here. It could still be worth $100's and we compare the most recycler's prices in the whole of America.
Simply search for your model using our search function or 'Brand Search' to select your device and see the latest buying prices.