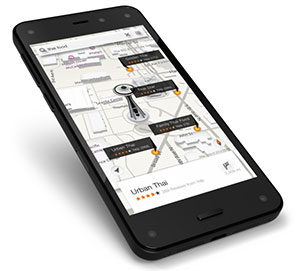 Amazon finally unveiled their new smart phone at a launch event in Seattle on Wednesday and to be perfectly honest, the Amazon Fire phone specs and feature details are unlikely to revolutionise the industry. It comes with a few nice gimmicks and a reasonable price tag but nothing fantastic that is likely to persuade the current iPhone, Samsung and HTC fans to switch allegiance.
The Fire will initially only be released in the US and will carry a $199 price tag when available for purchase next month. One of the phones stand out features is 3D functionality which sounds decent but based on the furore of illness and headaches that a bit of layering on Apple's iOS7 operating system caused, this function may be more trouble for Amazon than it is worth.
Amazon Fire phone standout features and drawbacks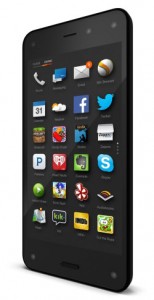 Displaying 3D images and maps is a nice feature if it works to its full potential and the Fire phone also comes with a few gesture controls such as tilting left to bring up your shortcuts list and tilting right to bring up notifications and weather information which may catch on (Samsung's haven't really). There is a big focus on buying from Amazon with face and gesture tracking that links to the Amazon checkout and the camera also acts as a scanner linked directly to products on the Amazon store.
If buying stuff from Amazon isn't the core focus of your new smart phone purchase though, there's a few decent specs such as a 13 megapixel camera, very fast Snapdragon processor, 2 gig of on-board RAM and a very impressive 32GB of storage space (for $100 more you can get 64GB).
Some major drawback though are that the Amazon Fire phone doesn't run a Google accredited android operating system so you won't be able to run many Google Play services. There is no Google Play store either so rather than over a million apps to choose from, owners will have to rely on the Amazon Appstore's 240,000. This may be a major sticking point for Amazon as many current android owners (and iPhone too) rely on and use Google apps such as Chrome, Drive, Google Maps and YouTube on a daily basis. This will undoubtedly lead to lower sales for Amazon.
Amazon Fire phone specs
Some of the core Amazon Fire phone specs include:
4.7 inch screen
13 megapixel rear facing camera
2.1 megapixel  front facing camera
1280 x 720 pixel screen resolution
2.2GHz Qualcomm Snapdragon 800 processor
2GB on-board RAM
Bespoke Fire OS 3.5.0 operating system
Amazon Mayday instant live video support service
3D functionality
Dolby virtual surround sound
Unlimited Amazon Cloud Drive storage
Available in 32GB and 64GB versions
RRP of $199 (for 32GB) and $299 (for 64GB)
Initially launching solely in USA on July 25th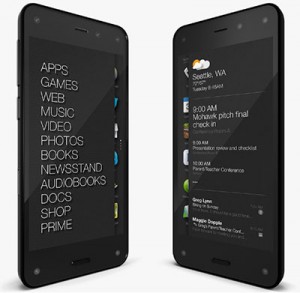 To sum up, the Amazon Fire phone specs are quite impressive and the 32GB of built in storage on the cheapest model is a very good selling point but some of the glaring drawbacks that come with this phone will mean it is unlikely to be the top seller that will knock Apple, Samsung and HTC off their pedestals.
If you are considering buying the Amazon Fire phone when it becomes available next month then you can recycle your current handset for cash right here. It could be worth hundreds of dollars and we only compare prices for trusted and reputable recyclers.
Simply search for the model cell phone you wish to sell using our search function or 'Brand Search' to select your device and see the latest recycling prices.