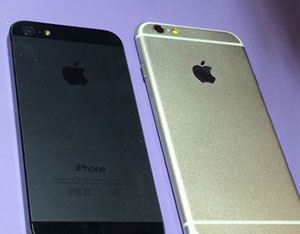 The iPhone 6 rumors have been doing the rounds for months but there now seems to be more substance to them as iPhone 6 leaked images were displayed across the internet over the past few days. They have also come from a (relatively) creditable source in the form of Aussie blogger Sonny Dickson who's previous Apple leaks have proved to be accurate so many are believing that this is the real deal.
The iPhone 6 leaked images show two larger iPhones with rounder edges and also tie in with a totally separate iPhone 6 leak from Taiwanese celebrity Jimmy Lin who posted an image of himself holding the new handset next to a 5s on his Weibo account.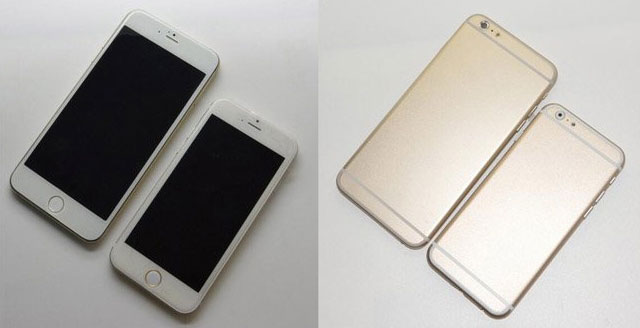 In both of the iPhone 6 leaks the handset looks the same so I would be very surprised if this wasn't the new phone which is likely to be scheduled for a September 14 release to tie in with all previous launches.
I told you back in February that the iPhone 6 rumor mill was gathering speed and these new images surely mean that iPhone 6 will happen this year.
iPhone 6 leaked image analysis
Obviously, all I have to go on is a handful of images and no technical specs so cannot verify any of the technical specs that I predicted in Feb such as the unbreakable Sapphire Glass screen or increased battery life but it does look to have the following visual specifications:
Increased screen sizes, one handset looks to have a 4.7 inch screen and the other 5.5 inches
Power button moved from the top to the side of the handsets
Thinner than current models
Rounded edges similar to the HTC One M8
That's all for the moment, as soon as I hear any further news or there are any iPhone 6 leaked images or specifications, I will do my best to bring you the info right here.
If you are looking to buy or sell the current iPhone then you can recycle your handset for cash right here. You can get $100's of dollars and we only compare prices for trusted and reputable recyclers.
Simply search for the model cell phone you wish to sell using our search function or 'Brand Search' to select your device and see the latest recycling prices.