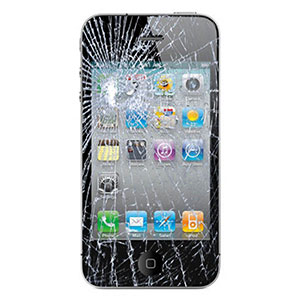 A new survey conducted by Kelton Research has found that half of American cell phone owners don't know where to recycle cell phones or what to do with old, unwanted or broken handsets. The study was conducted between the 10th and 17th March across a panel of over 100 American's aged 18 or over who owned a cell phone. The findings show that many people still aren't aware that they can get cash for cell phones or that the cell phone recycling industry exists.
This is a major problem as more and more handsets get released and people upgrade frequently to the latest and greatest. Recycling those old cell phones will help the environment and put cash in your pocket, it is a win-win situation for all. Even broken cell phones can be worth hundreds of dollars. It isn't just cell phones that can be recycled either, tablets, iPad's, iPod's, MP3's, laptops and many other gadgets can have a monetary value and use.
The survey found that:
57% of American cell phone owners have an old cell phone in their home that they do not use
Only 22% of device owners have recycled an old cell phone
39% have at least two cell phones in their home that they do not use
Only 46% of cell phone owners would consider recycling their old device even though 86% know that it is good for the environment
12% of people who upgrade would consider just throwing their old device in the trash and 30% would just keep it stored away in their home
Only 55% are aware that they can recycle cell phones online for cash
The statistics highlight just how much work there is still to do to ensure that Americans know where to recycle cell phones and what a fantastic cause it is.
Where to recycle cell phones for the best cash offer
If you have a cell phone that you no longer want or need then there are several ways to recycle it. Network carriers offer their own buy-back programs and there are now nearly 900 EcoATM's across America where you can deposit your cell phone in exchange for cash. These options do not offer you the highest prices available though. Selling your cell phone privately, for example through eBay can offer the best return but can be fraught with problems such as non-payment and complaints if the cell phone is not exactly as described. It can be a real pain if the buyer contact you two weeks after the sale to say that the phone has broken or has a major fault.
The best place to recycle your cell phone, tablet or other electronic device is by selling it to an online recycler. There are now well over 100 recyclers in America – that is a lot of searching for the best price. Using our website allows you to compare many of America's most reputable, established and trustworthy recyclers all in one place. This will not only save you time, using SellMyCellPhones.com will help you to get the best deal out there.
Simply search for your make and model using our search function or 'Brand Search' to select your device and see the latest recycling prices, they are updated daily.
Enter our competition to win an iPad Mini
Also, don't forget to enter our competition to win an iPad Mini, we are giving three away and there is no question to answer. Simply Like us on Facebook, Follow us on Twitter or Add us on Google Plus for a chance to win. Or do all three to treble your chances, it only takes a few seconds. T's and C's can be found here.