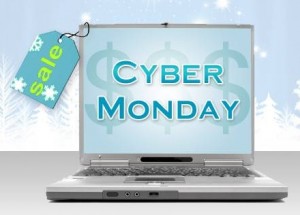 For many, it was a weekend of shopping madness, starting with Black Friday and culminating in Cyber Monday. If you managed to pick up a technological bargain then now is the time to recycle old gadgets and electronic devices that are out of date or you have replaced. Whether it is a new cell phone you got your hands on, a tablet, iPad or an iPod, if you recycle your old gadgets you could get hundreds of dollars back to spend over the festive holidays. And we know that money would definitely come in handy!
Black Friday got a lot of bad press due to a few idiots feeling the need to resort to violence but there is no denying that there were many bargains to be had, especially online. Online sales increase year on year and it's now the smart way to do your annual shopping and pick up bargains galore. US shoppers spent on average just over $400 over the shopping weekend with tablets, smart phones and TV's the big winners. iPad Mini's could be picked up for just $249.99 ($50 off RRP), iPod Nano for $99.99 ($40 off RRP), iPad Air for $479.99 ($100 off RRP), $100 iTunes vouchers for $85 and there were big reductions in Samsung tablet and smart phone prices with the Samsung Note 3 down to just $169.99.
There were more bargains to be had on Cyber Monday too with Amazon reducing the cost of their spanking new Kindle Fire HDX 7inch tablet to $179.00 ($50 off RRP) and their Kindle Fire HD 16GB to $119.00 ($50 off RRP). The Barnes and Noble Nook e-reader was down to just $39.00 ($40 off RRP) and Walmart were (and still are) offering a 42in JVC 1080p LCD TV for $419.00 ($80 off RRP). Many sales have also been extended so now is the time to pick up a bargain if you haven't already.
If you did pick up one of these bargains then now is the time to recycle old gadgets, tablets and cell phones.
Reasons to recycle old gadgets
There are a whole host of reasons to recycle old gadgets, cell phones and electronic devices, just a few include:
Parts can be recycled to reduce the amount of natural resources used in the manufacture of new devices
Working devices can be redistributed to third world countries and vulnerable people
Hazardous materials can be disposed of in an environmentally sound manner
You can get hundreds of dollars!!
If you picked up a cyber-bargain then recycle old gadgets and devices through us, we have been comparing recycling prices online since 2010 and only compare reputable recyclers. Just search for your model using the search function or 'Search by BRAND' button on the right.
Enter our competition to win an iPad Mini
Also, don't forget to enter our competition to win an iPad Mini, we are giving three away and there is no question to answer. Simply Like us on Facebook, Follow us on Twitter or Add us on Google Plus for a chance to win. Or do all three to treble your chances, it only takes a few seconds. T's and C's can be found here.