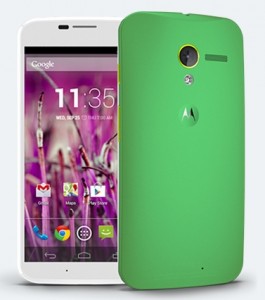 There was a time many years ago when Motorola were the pioneers of the cellular phone. There was also a time not so many years ago when Motorola were the laughing stock of the industry with sub-standard handsets plagued with bugs and crashes as their rivals overtook then for quality and innovation. But, the Motorola Moto X is getting some rave reviews and might just be the handset to relaunch Motorola to the forefront. Can it be the big Christmas winner this year? Let's find out, here's my Motorola Moto X review.
It's impressive, that's the first thing I noticed when holding it to give it an extensive check over and review. It feels solid despite being plastic (much like the iPhone 5c) and is very responsive. Customization is a big feature of the Moto X, Motorola's Moto Maker online tool allows you to customize the colors of the front, back and trim at point of purchase and they boast 252 different color combinations right down to the volume button and camera bezel colors. Personalised printing is also available. There is also a 'wood effect' finish available although I must say this isn't my cup of tea.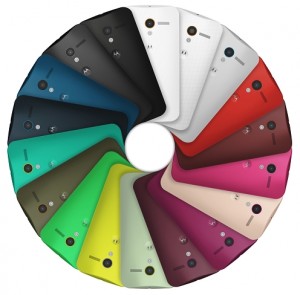 The back is curved and fits neatly into your hand and the 4.7 inch OLED display is bright, crisp and responsive, but at 720p isn't as high a spec as that of the HTC One or Galaxy S4 and is some way behind Apple's Retina displays. Usability is excellent thanks to their X8 1.7GHz dual core processor chip coupled with 2GB of on-board RAM. The operating system on my one was Android 4.2 JellyBean which functioned flawlessly but the Android 4.4 KitKat update has just been released which boasts even faster multitasking amongst a whole host of other enhancements. Touchless Control is a very cool feature, allowing you to control the phone by voice activation, even from several feet away.
Motorola Moto X review – camera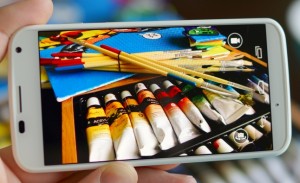 I had heard a few negative Motorola Moto X reviews when it came to the camera but I found it to be absolutely excellent. 10.1 Megapixel Clear Pixel with flash on the back and a 2 Megapixel front facing camera. Video recording was also excellent and is default 1080p HD. I had no complaints whatsoever.
Battery life was excellent too and far superior to my current iPhone 5s which requires charging every night even without excessive use. I got almost a full 2 days out of a single charge and that was obviously with many hours of continuous messing around.
There seems to be so many flying off the shelves that it is thought that the Motorola website crash on Cyber Monday was the result of people trying to get their hands on a Moto X ready for the holidays. Motorola shaving $150 off the $499.99 RRP will also have contributed to this. $349.99 for a smart phone of this quality is pretty impressive we must say and would certainly make people swayed towards Apple and Samsung sit up and give it some serious consideration. Last week a new batch of Moto X's sold out in under 10 minutes!
Motorola Moto X technical specs
Dimensions are 129mm x 65mm x 10mm
Weight is 130 grams
4.7inch OLED 720p HD display with 316ppi density
10.1 MP Clear Pixel rear camera with flash
2 MP front facing camera
1080p HD video recording
Touchless Control
Available in 16GB and 32GB
X8 1.7 GHz dual core processor chip
2GB on-board RAM
Initially released with Android 4.2 JellyBean, now Android 4.4 KitKat
Bluetooth 4.0 connectivity
Nano-sim
Micro USB
No upfront cost on most carrier 2 year contracts
 Motorola Moto X review summary
I found the Moto X to be an excellent smart phone and it is easy to see why these are currently flying off the shelves. Screen and processor are excellent with virtually no lag, camera is top notch and battery life is outstanding when compared to cell phones of similar ilk. It is free on most carrier 2 year deals or can be purchased off contract for between $299.99 and $499.99 at the moment. To be honest, I am thinking of keeping it and saying goodbye to my iPhone 5s (which I am very fond of). As this is a Motorola Moto X review, I am going to score it too, and I am going for a 9 out of 10, if you get one of these in your Christmas stocking you certainly won't be disappointed!
If I have convinced you to trade in your current cell phone to get a Moto X then be sure to recycle your old or existing smartphone through us. You can get $100's of dollars and we only compare prices for trusted and reputable recyclers, that extra money is sure to come in handy at the moment.
Simply search for the model cell phone you wish to sell using our search function or Brand Search to select your device and see the latest recycling prices.