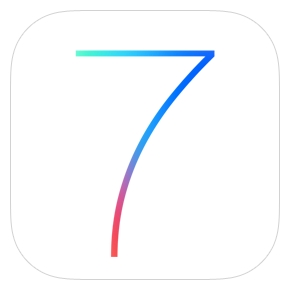 Another week, another update from Apple, this time it's the iOS 7.0.4 update that is now available. The iOS 7.0.4 update seems to be a very minor one and we noticed no real changes at all, but it says a lot that since the launch of iOS7 a few months ago, this is the 4th version update to be launched, hopefully they get it right this time.
iOS 7.0.4 update notes
The main notes from the update are that background security has increased, it seems that since iOS7 was unveiled there have been numerous hacks and security flaws that have been exploited so this update aims to make it more secure. There were also instances where apps could be purchased and downloaded without security checks such as password or fingerprint verification taking place.
With the iOS 7.0.4 update, Apple have also addressed a small issue with some users of FaceTime not functioning properly and cutting out. The update is available now for iPhone 4 and later, iPod touch (5th generation) and later, iPad 2 and later.
Not enough space to download iOS 7.0.4?
Hopefully this will be the last update we see for a while and there are no further reports of issues now that it is out in the wild. Mine installed very quickly with no data loss or any obvious issues. The update requires 1.2GB of free memory on your device to install wirelessly, if like me, you have never got that amount of space available then installing it by plugging in to iTunes on your PC will allow it to install without using the space (and it's a lot faster).
In the meantime, if you have any old cell phones, iPhones, iPads or iPods that you are looking to sell, make sure you sell them through us. There is a whole host of reasons to recycle your cells and gadgets. We compare America's most reputable recycling companies so that you get a great price from a company you can rely on.
Simply search for the model you wish to sell using our search function or the 'Search by BRAND' button on the right of the site.