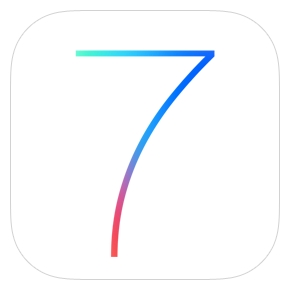 It looks like Apples much anticipated iOS 7.0.3 update will be rolled out this week. Rumor has it that iOS 7.0.3 is currently being put through its final tests by employees and Apple partners before being released. Let all of us Apple users hope that this round of testing is far more thorough than the tests that iOS7, iOS 7.0.1 and iOS 7.0.2 were put through before being released riddled with bugs.
The list of glitches that users have encountered so far with the new operating system seems to be extensive and I fully expect a major iOS 7.1 release sometime soon despite the iOS 7.0.3 update this week. Since its release, bugs in the variants of iOS7 have included the dreaded blue screen of death, keyboard lag, many app crashes and of course the major (or very very minor according to Apple) iMessage issue with messages not going through, not being received and not converting to standard SMS when iMessage failed. The iMessage issue in particular seemed to affect everyone I know despite Apple stating that only a very small percentage of users were affected, find details of our temporary fix here.
Feeling queasy with iOS7?
Another issue that seems to have affected a lot of people is queasiness, headaches and a feeling of seasickness when using their iPhone or iPad caused by the fake 3D parallax effect which slightly moves the background icons when you move your device. The zoom functionality also seems to give the same symptoms for users too.
If you are feeling queasy with iOS7 then both of these functions can be deactivated in the current operating system already.
To turn off the 3D parallax effect, go to Settings > General > Accessibility > Reduce Motion
To turn off the zoom functionality, go to Settings > General > Accessibility > Zoom
With over 200 million users having downloaded iOS7 so far, let's hope that the iOS 7.0.3 update irons out all of the current issues. We will let you know when it is available for download.
In the meantime, if you have any old cell phones that you are looking to sell, make sure you sell them through us. We compare America's most reputable recycling companies so that you get a great price from a company you can rely on.
Simply search for the model you wish to sell using our search function.