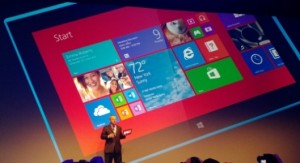 Nokia had their new product unveiling in Abu Dhabi today (22nd October). Below are some of the Nokia World 2013 highlights and takeaways.
As I predicted yesterday, one of the highlights was the unveiling of the Nokia Lumia 1520 phablet. I must say, the technical specs for this new light yet supersized handset are very impressive. Despite being slim (8.3mm) and light it sports a 6 inch 1080p HD display, 20 megapixel PureView camera with Carl Zeiss optics and quad-core Qualcomm Snapdragon processor. This makes it the first quad-core handset Nokia have ever produced. It also comes with an impressive 32GB of onboard memory which is also expandable.
It is also LTE ready (as you would expect) and has 2GB of RAM making is outstandingly quick. Nokia didn't announce any US carriers or an official release date but the phone is expected to retail at $749 off contract which would make it a direct competitor to Apples iPhone 5s 32GB.
Further Nokia World 2013 highlights
Additionally announced at the 2013 Nokia World event was a 10.1 inch HD display Windows connected tablet called the Nokia Lumia 2520. This is Nokia's first Windows tablet and features a 6.7 megapixel camera and Nokia's HERE Maps app, making it the only tablet with offline maps. It also includes Gorilla glass and quad-core Snapdragon 800 processor. It will compete in the same market as their owners Microsoft's newly announced Surface 2 and runs the same Windows RT operating system.
Further smart phones announced were the Nokia Lumia 1320 and three for the Nokia Asha range. The Nokia Lumia 1320 is again a 6 inch phablet but with a 720p HD screen, 5 megapixel camera, multiple colors and a much lower $339 price tag. The Nokia Asha range will not be available in the US as they will be aimed at the developing global market. The Nokia Asha 500, 502 and 503 will retail at just $69, $89 and $99 respectively. All are around the same size of 4 inch x 2.4 inch x 0.5 inch thick with cameras ranging from 2 megapixel to 5 megapixel depending on the model.
If you are considering selling or recycling your current cell phone or tablet based on the Nokia World 2013 highlights and announcements then please make sure you sell them through us. We compare America's most reputable recycling companies so that you get a great price from a company you can rely on.
Simply search for the model you wish to sell using our search function.