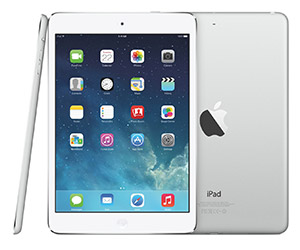 Apple have accidentally dropped the ball by leaking images and details of the new iPad Air 2 and iPad Mini 3 models ahead of the much anticipated launch at their headquarters in Cupertino today.
Screenshots of the iPad User Guide for iOS 8.1 on iTunes included photos, naming and a few details of the two new devices, much to their embarrassment.
Unfortunately, it doesn't look like the new iPad Air 2 and iPad Mini 3 are much to shout about to be honest, they are pretty much the same as the current models in terms of size, style and design.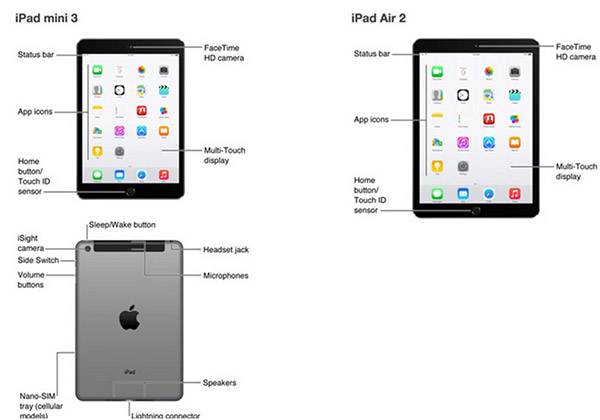 iPad Air 2 and iPad Mini 3 new features
The only noticeable differences appear to be the introduction of the Touch ID fingerprint sensor on the home button, as seen on the iPhone 5s, iPhone 6 and iPhone 6 Plus handsets.
There are a few other little enhancements such as the introduction of a 'camera burst mode', a more powerful A8X microprocessor and a gold color option. Pretty much everything that you find as standard with their latest handsets.
And that's about all. Apple Fans expecting to see something ground-breaking and revolutionary are sure to be left disappointed. I am sure the iPad Air 2 and iPad Mini 3 will be big sellers though, as with most Apple releases.
Where to watch the iPad Air 2 launch
There are a few rumors of some additional releases by Apple at today's event, namely their mobile payment system 'Apple Pay' and a new OS X Yosemite operating system for their Mac range.
As with recent launches, Apple will be streaming the event live on their website. To watch, simply click here.
Sell your iPad to get the new iPad Air 2
If you are thinking of buying the new iPad Air 2 or iPad Mini 3 when they are released, don't forget to recycle your current iPad or tablet right here. We compare the most recycling prices so that you get the best price for your old device.
And remember – buying prices are likely to drop sharply after the new releases so be sure to place your selling order today to secure the highest price possible for your old tablet.
Simply search for your model using our search function or 'Brand Search' to select your device and see the latest buying prices.