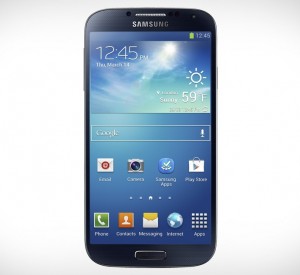 According to IDC, smartphone sales figures hit a worldwide record in the third quarter of the year and topped the 250 million mark for the first time ever. Figures across the globe show that 258.4 million smartphones were shipped which is a 38% increase on the same period in 2012.
The smartphone sales figures increase can be attributed to a surge in devices running Google's Android operating system combined with lower smartphone prices and technology that seems to become more advanced every month.
New cell phones from less prominent manufacturers also had an influence, as Huawei and Lenovo overtook LG for the first time. IDC analyst Ryan Reith stated "This has helped China to become one of the fastest growing smartphone markets in the world, accounting for more than one third of all shipments last quarter and we expect this trend to continue going forward."
Samsung still ruling smartphone sales figures
Samsung dominates the hardware market with a 31% share, with iPhone sales accounting for 14%. BlackBerry again plummeted, only 3.7 million of the 258 million smartphone sales figures were for their devices, three years ago, that figure was 12 million.
The smartphone sales figures show no sign of decreasing either, the final quarter of the year could set another record and it is expected that come the end of the year, sales for 2013 will top 1 billion!
With phone figures this high, it means that it is more important than ever to recycle your old, broken or unwanted cell phones and gadgets. The more we can recycle, the better it is for everyone. It will keep them out of landfill and allow manufacturers to reuse parts in new phones which also aids our environment. Not to mention the fact that recycling your old cell can earn you (or your chosen charity, club or organization) hundreds of dollars.
We compare America's most reputable recycling companies so that you get a great price from a company you can rely on. Simply search for the model you wish to sell using our search function.