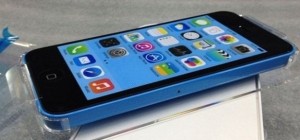 Along with the new iOS7 operating system and the rumoured high end iPhone 5S, the recently announced Apple launch event could see Apple take their first steps into the budget phone market with a cheaper iPhone 5C model.
There have been rumours abound for several months of the launch of an alternative to the singular high-end phone that Apple launch annually nowadays, and it must surely make sense from a business perspective for Apple to try to capture a portion of this thriving market with an alternative model. iPhones have historically been a regarded as the crème-de-la-crème, but limiting yourself to one exclusive and expensive model means you cut out a vast majority of cell phone buyers who simply can't afford or don't need the top model.
The ever increasing leaked images of plastic casings, internal components and even fully boxed alternatives to iPhone 5S point to this being launched on September 10th at the Apple media event which will take place at 10am (Pacific time) at Apple's Cupertino Campus in California.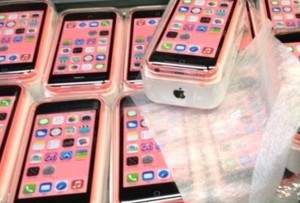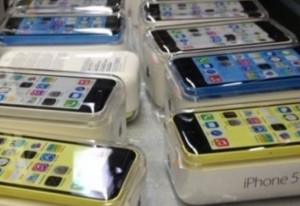 It has been dubbed the iPhone Mini, iPhone Lite and now the iPhone 5C, as per the very latest leaked shots below. The 'C' is being referred to as standing for 'Cheap' across the internet but we would be surprised of this was the case, it seems to go against the high quality exclusive image that Apple nurture so delicately. Our own theory at SMCP headquarters is that it may stand for 'Carbon' in reference to the phones shell material. All will be revealed soon enough though.
iPhone 5C features and cost
It is also only rumours that the iPhone 5C will be significantly cheaper than the high end model, with figures as low as $99 being bandied around. This does seem to be the case though, as it seems common knowledge that it will have a plastic or carbon shell rather than the glass and aluminium used on the iPhone 4, 4S and 5. If it is cheaper, then this will likely mean reduced functionality, such as a slightly downgraded camera and non-retina (but still great quality) display. All other features are likely to be those found on the currently iPhone 5.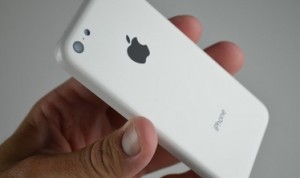 In keeping with the affordable and fun theme, similarly to the Nano and Shuffle, it will come in a variety of bright colours including red, pink, yellow, blue, green, black and grey and white, so whatever your taste, there will be one for you.
It's certainly an exciting time for Apple fans and all will be revealed in less than a week so be sure to check back for an update. For a more detailed look at the iPhone 5S that is also expected to launch, check out the article here.
If you do replace your current phone with a new iPhone, or any other phone for that matter, make sure you recycle your old cell phone with us. We compare America's most reputable recycling companies so that you get a great price from a company you can rely on. Simply search for the model you wish to sell using our search function, and then choose the best offer currently available.