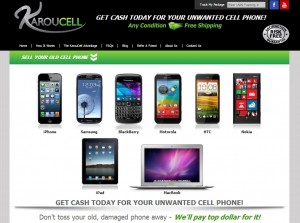 We are pleased to announce the addition of KarouCell.com to our portfolio of reputable and trustworthy recyclers.
You will now be able to obtain prices from KarouCell.com on our site within our price comparison tables, and they are some of the best in the industry. They pride themselves on offering a 100% satisfaction guarantee and their website is easy to use and also boasts 'live chat' to ensure that KarouCell.com staff are on hand to offer professional advice should you have any questions or queries before, during or after your recycling transaction.
KarouCell.com have over 25 years industry experience and can offer a range of reasons to recycle with them, just a small selection include:
Payment within 3 days of receipt of your package
Free shipping
Payment via check or PayPal
Online order tracking
If you cannot find your cell phone or electronic device on the KarouCell.com website, do not hesitate to get in touch with them either via email or on their Toll Free number, they may still be able to offer you a great price. They accept all manner of electronic devices in order to promote their responsible recycling policies and these include cell phones, tablets, iPads, cameras, laptops and many more items. They also recommend contacting them directly should you have bulk items to sell.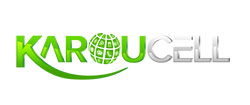 We have found their website to be extremely easy to use and very quick to recycle through, they also accept devices regardless of their condition, from brand new right through to broken. Their service is first class and this is reflected in their excellent reviews.
If you have a cell phone or electronic device to sell, then visit KarouCell today for a fantastic price and service.