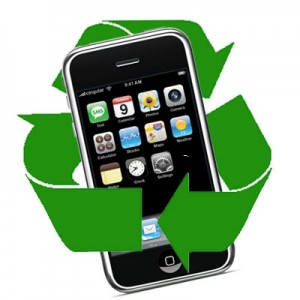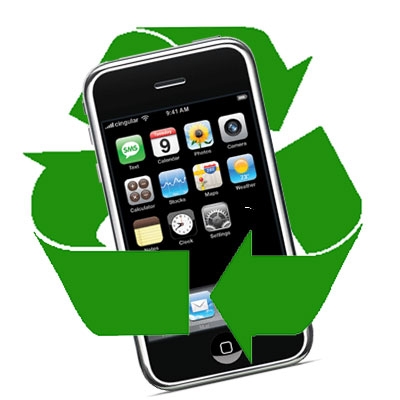 New figures released by the Pew Research Center show that for the first time ever, over half of American adults now own a smartphone. 56% to be precise, that's a 10% increase on the same survey last year and 21% more than in 2011! With the numbers continually increasing, it means that now more than ever, cell phone recycling is becoming more and more important in the quest to help the environment and save our Earths resources.
The survey was taken with 2252 adults and confirmed many long held theories in regards to cell phone, and smartphone in particular, usage. For example, 6% more men than women own a smartphone and 81% in the younger 25-35 age group now own a smart handset. The lowest age group ownership was, as you might expect, the 65+ group with 18%.
The poll covered many different demographics and statistics, highlights included iPhone usage jumping from 10% of all cell phone use in 2011 up to 25% for 2013 and Android phone usage jumping from 15% up to 28% for the same timeframe. The biggest negative to be gauged from the survey will be for BlackBerry whose decline continues, dropping from 10% of users in 2011 to just 4% of cell phone users today.
It is clear that smartphone usage is now the norm for most American adults and it makes perfect sense. As the world gets more technological and more and more people need to be continually connected to the internet wherever they go, for work and play, the need to carry a miniature personal computer on you as you go about your daily life is often a necessity.
Cell phone recycling WILL make a difference
With over 129 million Americans now owning a smartphone it means that recycling older, broken or unwanted handsets will make a considerable impact on our environment. Most people are still completely unaware of the details of cell phone recycling and that old cell phones, smartphones, tablets, PC's, iPods and other gadgets and devices can be recycled online. It not only reduces landfill and helps the environment but cell phone recycling can also put a considerable amount of cash in your pocket, your old smartphone can be worth hundreds of dollars! We need to spread the word about gadget and cell phone recycling now, it is a great cause that is becoming more popular each day but with more coverage this will increase quicker. Tell your family, tell your friends, tell your work colleagues, in fact, tell anyone and everyone!
We have been comparing cell phone recycling prices online since 2010 so if you want to find the latest fair, impartial and reputable prices, use our intuitive search functionality on the top right of the site today.
Happy recycling America!