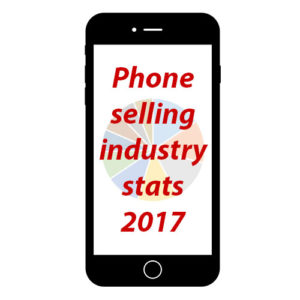 Hi all, I wanted to share some interesting phone selling industry stats and data we have collated from our website over the past 12 months. It gives an overview of the most sold phone models, brands and carriers, from January 1st 2017 through to December 31st 2017.
It makes for some very interesting reading, showing that Apple and Samsung are still dominating the industry and other brands are lagging way behind.
Below is an infographic summary showing the highlights of the year: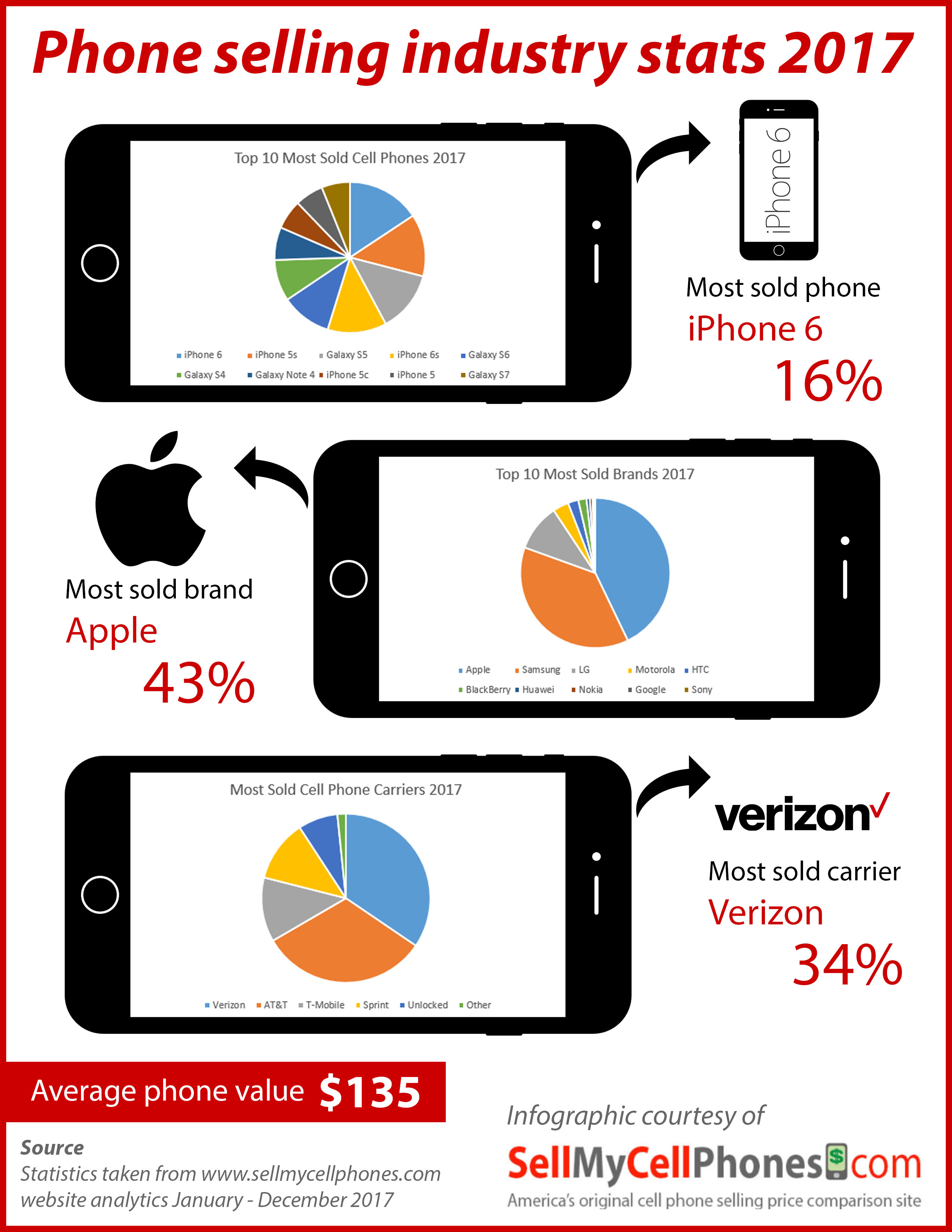 Phone selling industry stats summary
As we can see above, the iPhone 6 was the most sold phone in 2017, accounting for 16% of all sales. This is understandable due to its release in September 2014, meaning that for many, 2017 was the time when they could upgrade for free and sell their iPhone 6 on.
Other highlights include:
iPhone 5s sales were still hugely popular, accounting for 13% of all sales
Samsung Galaxy S5 also accounted for 13% of sales
Amazingly, iPhone 6s also accounted for 13% of sales, meaning a three way tie for second place
As you'd expect from the above data, Apple was the most popular brand that our users sold, accounting for 43% of sales, followed by Samsung with 38%
LG was third, accounting for only 10% of our total sales
Verizon and AT&T were the most sold carriers, accounting for 34% and 32% of all sales respectively
T-Mobile was third but only totalled 12% of all sales
Across all handsets sold, the average value paid to our customers was $135! This shows the wide range of phone values that were sold through the year, as the iPhone 6 value was considerably higher than this all year. Older, cheaper models such as the iPhone 5s and Galaxy S4 were still popular devices to sell.
Sell your phone for top dollar today
January can be a tough time of year for many people. If you need to raise a few bucks and have an old cell phone lying around, simply search for it using the search function or Brand Search to see the latest prices. Select the highest price and complete a few details and you could have the cash in your account in just a few days. It's that easy!
www.sellmycellphones.com – America's original cell phone selling price comparison site, helping you sell phones online since 2010.