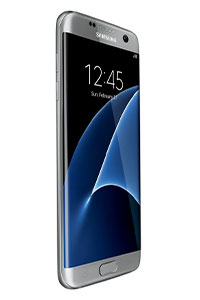 It looks like the flagship Samsung Galaxy S7 and Galaxy S7 Edge smartphones will be introduced to the world later this month. There have been many leaks and rumors but with sneaked images of gold and silver models showing up all over the net, it is safe to expect their grand unveiling at Samsung's Unpacked event in Barcelona  on February 21, the day before that will be showcased at the Mobile World Congress on February 22.
From what I can gather, as well as coming in gold and silver versions, it is likely to have a host of features under the hood to take on the recently released Apple iPhone 6s, 6s Plus and the iPhone 7 that will undoubtedly hit the shelves later this year. As with the Galaxy S6, an Edge version will also be available for those of you who like a tiny bit more screen (although aesthetically, the Edge is a thing of beauty).
Galaxy S7 specs
An evolution of the moderately successful Galaxy S6 and S6 Edge, the Galaxy S7 and S7 Edge will almost certainly run Google's 6.0 Marshmallow Android operating system. One version is expected, with built in 32GB storage but with Samsung bringing back the expandable MicroSD slot that they omitted from last year's models.
A larger battery will also eradicate those twice-a-day charges that hit S6 owners, and waterproofing enhancements have also been made. The camera has been enhanced and 4GB of on-board RAM will be enough to cope with all tasks at lightning quick speed.
Screen size is expected to be 5.1 inches for the S7 and 5.5 for the S7 Edge and Samsung are highly likely to incorporate iPhone-like Force-Touch technology.
Free Gear VR headset and a March release
There are also rumors that as well as retailing at the same RRP as the Galaxy S6, the S7 will come with a free Gear VR headset for a limited period of time for those of you that pre-order. Pre-order is expected to run until early March after the February 21 and 22 unveilings, and then the handsets will go on general sale from March 11.
Nothing has been officially announced as yet, so look forward to February 21 all you Samsung fans.
Pre-ordering the Galaxy S7? Sell your old phone with us
If the S7 is the phone for you, be sure to sell your old cell phone through us to one of our approved buyers.
You can get $100's, simply search for your model using our search function or 'Brand Search' to select your device and see the latest recycling prices.
Sell now to secure the highest price, they can drop quickly, especially when new handsets are launched!