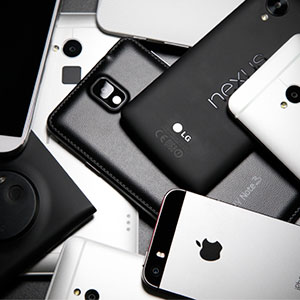 When looking to sell their old cell phone, many people think that selling their cell phone locally is the best way in order to be sure that any before or after sale problems can be dealt with more easily. This is not always the case though.
If you sell your cell phone locally then you are likely to have to settle for a lower price than if you were selling to one of Sell My Cell Phones trusted buyers.
The cell phone and electronic device buyers that we compare on our website operate on a national basis and are market leaders in the field. This means they can offer the highest prices and you also get the added reassurance of selling to a reputable company with excellent reviews across the internet.
Another positive is that they offer free postage and depending on the size of your order, our phone buyers will also send you secure packaging for you to post your cell phone off in. All offers are guaranteed too, so if you were honest regarding the condition of your device and send it off within the offer period (usually 14 – 30 days), you will receive the exact amount specified.
Payment is often faster than selling locally too, and there is a range of payment options. You could have your cash in your PayPal account within 24 hours in many cases!
Reasons to sell your cell phone to our buyers rather than local buyers
Just some of the reasons to sell through us include:
We compare many of America's top buyers so you get the highest price
Free postage and packaging
Trust – all of our recyclers have reviews from real sellers
Range of payment options
Fast payment (24 hours in some cases)
Guaranteed offers
Huge database of 1,000's of cell phone models
Got an old cell phone, tablet or electronic device to sell?
If you have an old cell phone then our buyers want it! You can get $100's of dollars and we only compare prices from trusted and reputable recyclers.
Simply search for your model using our search function or 'Brand Search' to select your device and see the latest recycling prices.