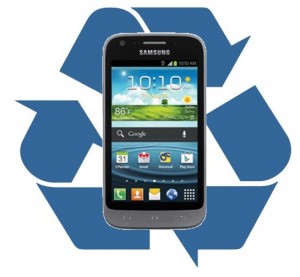 Everyone knows that January is one of the hardest months of the year in terms of cash flow, it can really give you the January-blues. You can earn extra money in January though by recycling your old cell phones, tablets, gadgets and electronic devices for cash. Not only will it put some fast cash in your pocket, it will also help the environment.
Christmas is the most expensive time of the year for most people, present buying, extra food and alcohol purchasing and time off work all contribute to you having less (or in some cases 'no') money in your pocket at the start of the year once the festive season is over. It is hard for many people but decluttering your old electronic devices can help you earn extra money in January and February in preparation for that next big event – Easter. Easter can be just as expensive as Christmas for a lot of people.
Fortunately, January is also the ideal time to earn extra money because many people get new gadgets and electronic devices as gifts during the festive period, meaning that there are old, outdated and obsolete ones that are just lying around on shelves and in drawers gathering dust, unlikely to ever be used again. Recycling these for cash is a no-brainer really, why wouldn't you do it?!?
5 reasons to recycle to earn extra money in January
Many people get new electronic devices at Christmas to replace their old ones
New Year spring clean – declutter your home of these old devices
Put some extras dollars in your pocket at the hardest time of year
Earn extra money to put away towards Easter – the next expensive event of the year
Help the environment as components can be reused
Cell phone, iPad, tablet and gadget recycling is a fantastic cause and a win-win situation for all. You get some extra cash, your old handsets are disposed of responsibly which helps the environment and newer devices can be reused in the third world and by disadvantaged people in the US. The more we recycle the better our world will be so check how much your old electronic device is worth now.
We have been comparing recycling prices online since 2010 and only compare reputable recyclers. Just search for your model using the search function or 'Search by BRAND' button on the right.
Enter our competition to win an iPad Mini
Also, don't forget to enter our competition to win an iPad Mini, we are giving three away and there is no question to answer. Simply Like us on Facebook, Follow us on Twitter or Add us on Google Plus for a chance to win. Or do all three to treble your chances, it only takes a few seconds. T's and C's can be found here.