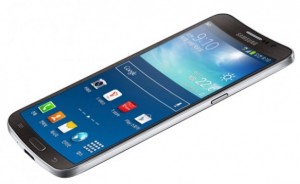 Samsung have today launched the Samsung Galaxy Round which they are claiming is the world's first smart phone with a prominently curved display. Although their Galaxy Nexus and Nexus S models have a slight vertical bend built in to their screens, the Samsung Galaxy Round is the first with a deep horizontal curve. Although initially scheduled for launch in South Korea, the roll out to the rest of the world smart phone markets will certainly follow quickly.
Both Samsung and LG have been working on curved screen models for a while, LG's is not scheduled for release until 2014 though, unless they decide to hasten this on the back of the Galaxy Round's launch. As everyone knows, both manufacturers are extremely proud of their recently unveiled curved televisions so the launch of the Samsung Galaxy Round is a natural progression.
Samsung Galaxy Round features and specifications
5.7 inch 1080p HD display
Android 4.3 operating system
13 megapixel camera with autofocus and flash
Quad-core processor
32GB of internal storage
3GB RAM
Up to 64GB of additional Micro SD storage
7.9mm thick and weighing 154 grammes
Pioneering standby mode gesture and tilt control
Benefits of a curved screen smart phone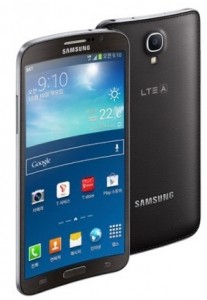 The benefits of having a noticeable curved screen on a smart phone such as the Samsung Galaxy Round are not entirely clear but we think there are some sound reasons for smart phones to move to this type of styling and design. Benefits could be that it fits your cheek easier, fits in to your trouser pocked easier (a bit sexist we know!), reduction in glare, harder to scratch or simply that if dropped, a curved screen would be less likely to shatter when compared to a handset such as the iPhone 5s.
The Samsung Galaxy Round launches in South Korea today so we expect it to hit the US Shortly. If you are considering upgrading or updating your handset, make sure you sell your old cell through us. We compare America's most reputable recycling companies so that you get a great price from a company you can rely on.
Simply search for the model you wish to sell using our search function.