Zombie Phone – buying old cell phones that are dead to you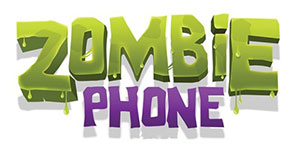 Use our search function to see how much Zombie Phone are offering for your device >>
Zombie Phone have made a huge name for themselves in the cell phone recycling industry and it is easy to see why.
They aim to offer you the best price available for your old phone or tablet and are a division of Sims Recycling Solutions – a global leader in the recycling and reuse industry.
Sims Recycling Solutions is owned by Sims Metal Management who are listed as one of the world's top 100 most sustainable corporations, so you can be sure that not only will you get a great price for your old handset, it will be recycled or disposed of to the highest standards possible.
As with all of our recyclers, Zombie Phone pride themselves on offering an environmentally sound recycling process and their data destruction techniques are in compliance with US data security legislation.
If a phone can be fixed and reused rather than disposed of then Zombie Phone can do it. Repairs and fixes are dealt with by their in-house team rather than being sent away to an external company who charge to fix it. The saving they make is passed on to the seller, that's how they keep their prices so competitive. Zombie Phone are also proud of the fact that they do not waste a single element of the cell phones that they receive. If they are beyond repair then they are broken down and every part is reused within their recycling plant.
They are also proud of their association with the Wounded Warriors USA charity organization who are dedicated to helping American servicemen and women injured in the line of duty. By offering more for your cell phone, Zombie Phone hope that you will make a small (non-obligatory) donation to this great cause and have therefore installed an easy to use donation button within their checkout process.
Reasons to recycle your old device with Zombie Phone
Just some of the reasons to recycle with them include:
Fast payment through direct bank transfer or check
Fantastic prices on a range of handsets
Easy to use and navigate website
Owned by world leading Sims Recycling Solutions
Affiliated to Check Mend
E-Stewards certified company
Zombie Phone customer reviews
For the latest Zombie Phone customer ratings, reviews and testimonials, or to leave your own rating and review, please click here.