We Buy Mobile customer reviews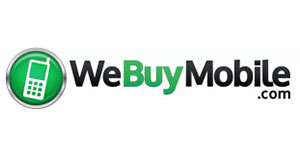 Please find the latest We Buy Mobile customer ratings, reviews and testimonials below.
Have you used We Buy Mobile to sell your cell phone or gadget? If so, please leave your feedback using the link below.
We have partnered with the independent customer review website Trustpilot so that our users can rate us and leave their feedback.
Click here to leave a review on Trustpilot
Click here to read our reviews on Trustpilot
The reviews shown below were prior to us joining Trustpilot. Please click here to read the latest reviews.
Average rating:
40 reviews
Apr 7, 2015
Excellent buyer.
Excellent buyer. Will use again. Thanks.
Apr 7, 2015
Highest price for perfect Samsung S5
I sold my Samsung Galaxy S5. I looked around and Webuymobile were offering the highest price. Selling was easy. Recommend.
Apr 2, 2015
Great
So far great, all went smoothly.
Apr 1, 2015
Highest price
Best price for my Samsung Galaxy S4. Fast payment. Recommended.
Jan 4, 2015
so far it is good
I like it so I am going to start going here
Dec 4, 2014
Went exactly as described. My mail-in packaging arrived promptly with exact instructions.
Dec 3, 2014
Very satisfied
Easy to work with and payment was timely. Very satisfied.
Dec 1, 2014
Excellent process, extremely fast shipping, buyer is very professional.
Nov 6, 2014
Great company, would deal with them again! Thanks!
Great company, would deal with them again! Thanks!
Nov 4, 2014
Recommended A+
No problems at all, payment was timely. Easy process and a great price to boot. Recommended A+
Nov 1, 2014
Good overall experience.
Good overall experience. Got the amount I was promised and payment was exceptionally fast.
Oct 27, 2014
Very pleased
Went just like they said it would. Very pleased with $146 for my Samsung Galaxy S4 cell. Thank you.
Oct 18, 2014
Very fast, recommended
I'm thrilled that the phone was worth so much. Got paid via paypal very fast. Thanks.
Oct 17, 2014
Awesome. Very pleased!
Awesome. Very pleased with getting $211 for my iPhone 5s! Will use again.
Sep 15, 2014
Good 5c price
I was actually wary of selling my iPhone on here but I was very glad that I did. Good price and fast pay. Would use again instead of private selling.
Sep 15, 2014
Excellent
Company responded in a timely manner. excellent service and response. highly recommended.
Sep 8, 2014
Good service
Excellent company. Received my check quickly.
Aug 21, 2014
Best price
Have sold 2 phones recently, both times the transaction went smoothly and payment was rapid.

Will use webymobile again.
Aug 19, 2014
Sold my S3
Best price. Excellent customer service when I emailed them to ask questions! Would definitely recommend!!
Jul 17, 2014
Sold LG G2
Great deal and service. Thanks.