SELLMYCELLPHONES.COM NO LONGER PARTNERS WITH TEXAS GREEN GIANT. PLEASE USE THE SEARCH FUNCTION ON THE RIGHT TO FIND THE LATEST PRICES FROM OUR TRUSTED RECYCLERS.
Texas Green Giant – sell your old cell phone with confidence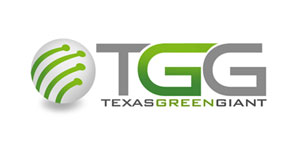 Texas Green Giant offer fantastic prices for old and new cell phones, smart phone and tablets and fast payment through either PayPal or check. As well as this, they have a whole host of credentials to illustrate that you are selling to a trustworthy buyer who will recycle or dispose of your old device to the highest standards possible.
As well as being a BBB Accredited business, TGG are also ISO 14001:2004 and R2 certified and pride themselves on ensuring that their service maintains a strict zero-waste policy. Thehey maintain their standards by being an Environmental Protection Agency registered facility.
Texas Green Giant also take pride in being a socially responsible company who make considerable monthly donations to their numerous chosen charities. These include Unicef, World Wildlife Fund, Child Fund and the USO. They hold a monthly poll on their website so that users can vote on which charity to donate to that month and then they announce the supported charity across their social media platforms.
Smart phones, cell phones and tablets that they receive are usually checked within 1-2 business days and then payment is issued. PayPal payments are usually deposited on the same day and checks are issued within 1-2 working days.
Also, don't worry if you accidentally forgot to remove all of your personal data from your handset, all devices received by Texas Green Giant are automatically restored to their factory settings and any memory card data is also removed as per Department of Defence guidelines.
Reasons to sell to Texas Green Giant
Just some of the reasons to sell to TGG include:
Fast payment through PayPal or check
All devices received are wiped of any personal data and restored to their factory settings
Quotes are valid for 30 days
Socially responsible company
BBB Accredited business
ISO 14001:2004 certified
R2 certified company
EPA registered facility
Their website is safe, secure and easy to use, as well as being PayPal verified so you can sell with confidence.
Texas Green Giant contact information
Should you need to contact Texas Green Giant you can do so using the contact form on their www.mytgg.com website or using the following phone number and mailing address:
Phone: 1-888-509-8099
Address: 
12600 Exchange Dr
Suite 204
Stafford
TX 77477