Tech Shark Global – global electronic wholesaling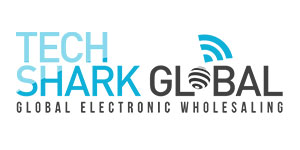 Use our search function to see how much Tech Shark Global are offering for your device >>
Tech Shark Global specialise in buying iPhones, whether they are new, used or broken. Not only do they offer instant payment and a 30 day price lock, they also GUARANTEE to pay more than any other buy back website, including Gazelle.com.
Shipping is free, customer service is excellent and payment is fast via PayPal or check. If you are looking to sell your iPhone, whatever the model, Tech Shark Global is the place to sell it. As a BBB Accredited Business, you can be sure of a smooth sale.
Place your order to sell and you receive a FREE shipping label via email, meaning that you can send your iPhone off the same day for even faster payment.
Reasons to sell with Tech Shark Global
Just some of the reasons to sell include:
Top price guarantee – they will beat any other buy back program offer
Fast payment via PayPal or Check
Free shipping label
30 day price lock – if their prices drop in the meantime, your offer wont
All devices are reset to destroy your data
Excellent customer service
Tech Shark Global contact information
Should you need to contact them, you can do so using the contact form on their website or using the following phone number, email addresses and mailing address:
Phone: 844-832-4775
Sales email: sales@techsharkglobal.com
Support email: support@techsharkglobal.com
Mailing Address:
P.O. Box 170966
Arlington
Texas
76003
See how much Tech Shark Global are offering for your iPhone using the search box at the top of the site.
Tech Shark Global customer reviews
For the latest customer ratings, reviews and testimonials, or to leave your own rating and review, please click here.