SELLMYCELLPHONES.COM HAS CHOSEN TO NO LONGER PARTNER WITH PACEBUTLER. PLEASE USE THE SEARCH FUNCTION ON THE RIGHT TO FIND THE LATEST PRICES FROM OUR TRUSTED RECYCLERS.
Pace Butler cell phone recycling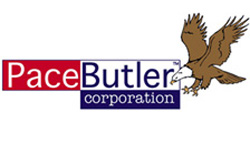 The PaceButler corporation are one of America's most respected cell phone recycling companies. Pace Butler offer competitive prices for your old phone up to the value of $150 if it is fully functioning. Formed in the late 1980's, PaceButler have over twenty years of recycling experience and PaceButler can offer you a competitive price whether you are looking to sell a second hand Motorola, an Apple iPhone or almost any other mobile phone make or model in between.
Since 2002, Pace Butler have primarily focussed on the cell phone recycling industry and today, the PaceButler corporation provide cell phone recycling solutions to over seventy thousand partnering businesses, individuals and non-profit organizations. Pace Butler currently employs over one hundred employees as the American phone handset recycling industry continues to grow and receive more and more media coverage each and every day. PaceButler help raise thousands of dollars for good causes and phone sellers all over America.
If you choose to sell you cell phone through Pace Butler and the PaceButler.com website then you can rest easy in the knowledge that PaceButler are a reputable company who will put your old cell to worthy use. PaceButler pride themselves on their fast, fair and friendly service and by selling through Pace Butler you are eligible for free shipping by printing a PaceButler pre-paid shipping label and PaceButler will even send you a box to return your phones in depending on the quantity you are sending them. Pace Butler also state that your payment check will be cut within 4 business days of them receiving your old cell phone handset.
In order to receive payment from Pace Butler you should ensure that your phone is fully working although it does not need to be in perfect cosmetic condition for Pace Butler to accept it. If your phone is broken or faulty you can still end it to PaceButler so that they can dispose of it in an environmentally friendly way.