Money4Phones – the highest prices around for damaged iPhones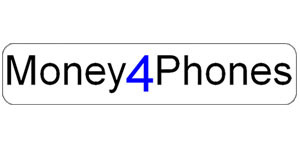 Use our search function to see how much Money4Phones are offering for your device >>
Money4Phones offer some of the best prices in America for damaged and broken iPhones. Your old iPhone could be worth hundreds of dollars and payment is fast and efficient. Shipping is free and you can choose to be paid via PayPal or check.
Money4Phones will honor quotations for 30 days so you can be sure that the price you are quoted is the price you will receive.
Money4Phones terms and conditions
If you are selling your damaged iPhone to Money4Phones it is important to be aware of and to follow their terms and conditions before sending off your device:
You must ensure that your iCloud/iTunes ID is removed from your device before you send it to them. If your iCloud lock is not off, they will not pay out for your device.
Do not send phones with bad ESN (Electronic Serial Number). They will not buy these phones due to federal regulations.
You must provide your handsets IMEI/MEID/DEC number when selling to them. Please see the instructions below on how to find this.
Finding your iPhones IMEI/MEID/DEC number
Your phones IMEI/MEID/DEC number needs to be entered in to the form below. There are several ways to find this:
It is printed on the back of your iPhone
It is in the settings menu, go to Settings > General > About > scroll down to IMEI
Enter the following code in to your phones keypad to display the IMEI: '*#06#'
Plug your phone in to iTunes, the IMEI is displayed in the phones Summary
See how much Money4Phones are offering for your damaged iPhone by searching for it on our site now.
Money4Phones customer reviews
For the latest Money4Phones customer ratings, reviews and testimonials, or to leave your own rating and review, please click here.