Mail in Mobile cell phone and gadget recycling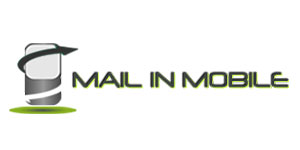 Use our search function to see how much Mail in Mobile are offering for your device >>
Founded back in 2008, Mail in Mobile are an R MAAC international company who have been making an impact in the online recycling industry for many years. Mail in Mobile have been featured favorably in such esteemed publications as The Miami Herald, CBS News and Boston.com and their reputation continues to get stronger and stronger.
With the ever increasing amount of e-waste being produced in the modern World, Mail in Mobile pride themselves on offering great prices for your old cell phones, devices and gadgets, as well as ensuring that the selling process is quick, easy and intuitive for visitors to their website.
From humble beginnings, Miguel A. Cruz Cairo's company has grown quickly and is now an internationally recognized brand, recycling thousands of devices per week.
Mail in Mobile offer prices for not just old cell phones, but also laptops, MP3's, tablets and other wireless devices. When it comes to e-waste and recycling, their motto is simply "if you have it, we want it".
Their goal is zero waste, and they pride themselves on ensuring that your old gadgets find new homes. All working items that they receive are given a make-over and then reintroduced in to the electronics market. If your cell phone or gadget is not in working order, Mail in Mobile will recycle its parts. Even if your cell phone or gadget has no value, they will still happily take it from you and dispose of it in the correct way to ensure that people are being as 'green' as possible, and these old devices do not end up in landfill or are disposed of irresponsibly.
Although Mail in Mobile recommend that you remove all sensitive data from your device before it is sent to them, don't worry if you forget or don't know how to. All personal or sensitive data is deleted from devices they receive to ensure that your information isn't compromised.
Mail in Mobile – transparent recycling prices
Mail in Mobile pride themselves on being transparent, you can contact them at any time toll-free, and also find them on Facebook, Twitter, YouTube and Google+, should you have any questions or queries for them. Their commitment to the Worlds global e-waste issues is 100%.
Reasons to sell to Mail in Mobile
Just some of the reasons to sell to them include:
Free USPS shipping label for all orders
Items bought from outside of the US (additional shipping costs apply)
Quotes guaranteed for 14 days
Fast payment via PayPal or check
Trading online since 2008
Featured in a wide range of reputable publications
Mail in Mobile contact information
Should you need to contact Mail in Mobile, you can do so using the contact form on their website or using the details below:
Phone: 1-866-626-3685
Email: support@mailinmobile.com
Mailing Address:
15757 Pines BLVD #188
Pembroke Pines
FL 33027
See how much they are paying for your old electronics by searching for your device on our site now.
Mail in Mobile customer reviews
For the latest Mail in Mobile customer ratings, reviews and testimonials, or to leave your own rating and review, please click here.