SELLMYCELLPHONES.COM NO LONGER PARTNERS WITH KAROUCELL. PLEASE USE THE SEARCH FUNCTION ON THE RIGHT TO FIND THE LATEST PRICES FROM OUR TRUSTED RECYCLERS.
KarouCell – gadget recycling made easy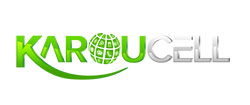 KarouCell are one of America's leading buyers of cell phones, tablets and computers. Regardless of whether your device is new, old, obsolete or broken, KarouCell want to buy it from you.
Their website www.KarouCell.com is fast and easy to use and their prices are some of the most competitive within the whole industry, and it is an industry that is getting bigger and more popular each and every week.
With more and more cell phones being produced, released and used throughout the US, it amounts to a massive amount of waste if old and unwanted cell phones and gadgets are thrown away rather than being responsibly recycled or disposed of. KarouCell are here to help ensure that these devices are kept out of landfill and are used in an environmentally friendly way.
KarouCell have over 25 years of industry knowledge and this has enabled them to perfect a system that allows them to pay some of the highest prices as well as providing you with the security of selling your cell phone, tablet or gadget to a trusted and reputable company who pride themselves on ensuring that customer satisfaction is a top priority.
Their buying process is fast, easy, user friendly and efficient and the KarouCell website boasts 'live chat' to ensure that their recycling experts are available to guide you, should you require assistance at any stage of the recycling process.
Top reasons to recycle with KarouCell
Their goal is to offer the highest going rate for your device
They will purchase devices in any condition
Fast payment via check or PayPal within 3 days of receiving your goods
Free shipping with printable labels
Orders can be tracked online
They are contactable 24/7 via 'live chat', email or telephone
Refer A Friend referral program available
KarouCell also buy scrap phones and bulk purchases. If you have a bulk load then they recommend that you contact them via email or on their toll free phone number to discuss a valuation.
Once they receive and verify your cell phone or electronic device, payment is issued within 3 days. You can either have a check mailed to you or if you have a PayPal account, your payment will be transferred directly in to this. Once you have free-mailed your device, you can track your package using the tab at the top of the KarouCell website and entering the USPS Tracking number that is printed on your shipping label.
If you have a device that you cannot find on the KarouCell website, they ask that you still get in touch with them via email or phone. They may still be able to offer you a fantastic price and accept all types of electronics, such as tablets, cameras, laptops, iPads and many more.