Give Back Wireless – cash for your outdated and broken cell phones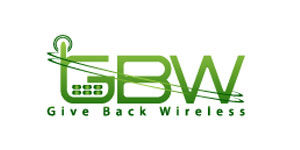 Use our search function to see how much Give Back Wireless are offering for your device >>
Give Back Wireless is your gateway to getting cash for your old cell phones. They are San Diego's largest cell phone recycling company and will buy your old, used or broken cell phone regardless of its condition.
They have some of the highest buying prices in the industry, shipping is free and you will receive frequent email updates on the status of your order. Payment is fast and you have the choice of whether to be paid via PayPal or by check.
Give Back Wireless ensure that every device that they receive has all personal and corporate data immediately removed from it to ensure that your security is maintained.
They also have a corporate recycling program for larger business orders and ensure that every cell phone that they receive is recycled in an environmentally conscious way to the highest standards possible.
Reasons to sell with Give Back Wireless
Just some of the reasons to sell to them include:
Free shipping in pre-paid box with label
Fast payment via PayPal and check
Will buy devices in any condition
All data is immediately cleared on every device
Corporate buy back program for businesses
Recycling is to the highest industry standards
Give Back Wireless contact information
Should you need to contact Give Back Wireless you can do so using the following details:
Email: support@givebackwireless.com
Phone: 858-560-1383
Toll Free Phone: 877-560-GIVE
See how much Give Back Wireless are offering for your device by searching for it in our database now.
Give Back Wireless customer reviews
For the latest Give Back Wireless customer ratings, reviews and testimonials, or to leave your own rating and review, please click here.