SELLMYCELLPHONES.COM HAS CHOSEN TO NO LONGER PARTNER WITH GAZELLE.COM. PLEASE USE THE SEARCH FUNCTION ON THE RIGHT TO FIND THE LATEST PRICES FROM OUR TRUSTED RECYCLERS.
Gazelle electrical recycling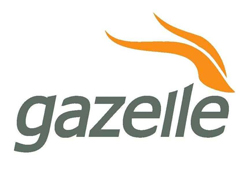 Gazelle are one of America's largest electrical recyclers. Not only can they offer you a competitive price of your unwanted cell phone, Gazelle also offer great prices on many other electrical items and gadgets that you may have lying around in your home.
Gazelle used to offer prices on many different cell phones, both old and new, but they now only offer prices for high-end cell phones and electronic devices.
Recycling old cell phones is a massive business because so many people use, discard, break or upgrade their phones every day meaning there are hundreds of millions in circulation and new ones are frequently being released with enhanced technology and features, this makes them constantly desirable. Gazelle were quick to realise that cell phones aren't the only electronics many people have cluttering their homes. At Gazelle.com you can recycle a wide and varying range of high end items such as laptop computers, desktop PC's, computer monitors, MP3 players and iPods and some of the prices are fantastic. Visiting Gazelle is a great way to de-clutter your home of all your old and no longer wanted items and you may be surprised just how much Gazelle will pay you for your items.
Gazelle use and reuse the gadgets and electronics that they receive in a variety of ways. If they are still current and are in good working order, they can refurbish and resell them. Salvageable parts can also be taken from them by Gazelle and resold to manufacturers to reuse in new models where possible. If the cell phone or electrical item is unsalvageable then Gazelle.com will dispose of it for you in a responsible and environmentally friendly manner. Whatever gadget or electronic items you are looking to sell for cash, Gazelle may be able to help and not only will you receive your check quickly, they also offer free mailing for the items that you send to them.