SELLMYCELLPHONES.COM NO LONGER PARTNERS WITH GADGET GOBBLER. PLEASE USE THE SEARCH FUNCTION ON THE RIGHT TO FIND THE LATEST PRICES FROM OUR TRUSTED RECYCLERS
Gadget Gobbler – high prices for over a thousand cell phones and gadgets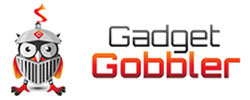 Gadget Gobbler boast one of the most straightforward and honest recycling processes in the industry. Their pricing is transparent and their website is easy to use, whether you are looking to recycle your old cell phone, tablet, iPad, iPod or high end camera. They currently boast a database of over 1,000 products that they will buy from you and this is growing all of the time.
Gadget Gobbler are also proud of their extensive community work, they work with schools, youth groups and churches  to help raise money by promoting gadget recycling drives. They also purchase in bulk from businesses at special rates.
Their ethos is that there is a responsible alternative for the disposal of used electronic devices that helps the environment, the community and also puts cash in your pocket. There is no longer an excuse for throwing that old device in the trash, recycling responsibly has rewards for all.
As well as transparent and fair pricing, if you recycle with Gadget Gobbler you will also get a free mailer to send your device in and payment is fast via check or PayPal. You can get paid in as little as three days. They also guarantee to wipe any personal data from every device that they receive so there is no need to worry should you forget to hit that factory-reset button.
The also offer corporation solutions. For corporation recycling, each customer is assigned a designated account representative to aid them every step of the way.
Should you be looking to hold a recycling fundraiser, Gadget Gabbler can also assist. They will prove you with an account representative, supply customizable marketing materials and info packs, free shipping and fast payment to ensure that your event goes without a hitch.
They also ask that if you cannot find your device in their database, please get in touch with them. They will research the market to see if they can still offer you a price for it.
Reasons to recycle with Gadget Gobbler
There are a range of reasons to recycle with them, including:
Easy to use, transparently priced website
Fast payment
Payment via check or PayPal
Free USPS pre-paid mailer
Every item has its personal data wiped
BBB accredited business
Security verified website
Search for your product in our database now to see if Gadget Gobbler are offering cash for it.
Gadget Gobbler contact information
Should you need to contact Gadget Gobbler you can do so using the contact form on their gadgetgobbler.com website or using the following phone number and mailing address:
Phone: 866-319-3975
Mailing Address: 
PO Box 958411
Hoffman Estates
IL 60169
Corporate Office Address: 
2300 Stonington ave.
Hoffman Estates
IL 60169
Gadget Gobbler customer reviews
For the latest Gadget Gobbler customer ratings, reviews and testimonials, or to leave your own rating and review, please click here.