SELLMYCELLPHONES.COM NO LONGER PARTNERS WITH GADGET GOBBLER. PLEASE USE THE SEARCH FUNCTION ON THE RIGHT TO FIND THE LATEST PRICES FROM OUR TRUSTED RECYCLERS
Gadget Gobbler customer reviews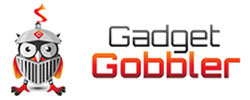 Please find the latest Gadget Gobbler customer ratings, reviews and testimonials below.
Have you used Gadget Gobbler to sell your cell phone or gadget? If so, please leave your feedback using the link below.
We have partnered with the independent customer review website Trustpilot so that our users can rate us and leave their feedback.
Click here to leave a review on Trustpilot
Click here to read our reviews on Trustpilot
The reviews shown below were prior to us joining Trustpilot. Please click here to read the latest reviews.
Average rating:
25 reviews
Dec 4, 2014
Fast shipping! Great service! Very smooth transaction!
Dec 3, 2014
Sold iPhone 4 16GB
Simple, easy process. Pre-paid return package showed up in a few days, got paid in a week.
Dec 2, 2014
Top Buyer
Straight forward easy instructions and good sell price. Top buyer!
Nov 29, 2014
Thanks for your Business! Will use again!
Nov 28, 2014
I was happy with quick the response from the time that I mailed my I phone and received my check in the mail. keep up the good work!
Nov 26, 2014
Very pleased with experience
Excellent experience. They actually agreed the phone was in flawless condition. It was in a case and had a screen protector from day one. Other sites I have used would come back and say the phone was only in average condition. Very pleasant experience, I will use Gadget Gobbler the next time I upgrade.
Nov 17, 2014
Sold LG G3
No problems or issues. Received payment quickly.
Nov 4, 2014
Reliable and safe service
Reliable and safe service that will pay you top dollar for whatever device you are selling, I am very pleased with this site and would recommend to anyone.
Nov 3, 2014
Very smooth transaction.
Very smooth transaction. The entire process was very easy and I would do this again if the situation arises.
Nov 1, 2014
Sold old Alcatel
Sold my Alcatel. Had payment in less than a week. Couldn't have been easier!
Nov 1, 2014
Pleased with Gadget Gobbler.
Very smooth transaction! I was paid exactly what I was quoted. Paypal payment very quick. Pleased with Gadget Gobbler.
Oct 23, 2014
Sold my Apple iPhone 5
Sold my Apple iPhone 5. Received check in a timely manner.
Sep 17, 2014
Got over $50
I offered them a phone no one else wanted because it didn't work and it wouldn't turn on and the screen was broken... and they paid me over $50!
Sep 16, 2014
Very satisfied.
For my first time using your service I am very satisfied with the ease of the sale. The free shipping is a big plus too.
Sep 12, 2014
Sold in bulk - happy.
I had a bunch of old phones. These guys didn't offer the top price for all of them but they did offer a price for every single one so I sent them all. Very happy. They seem to have a very big database of items they will buy. Now collecting for my next sale!
Sep 1, 2014
No issues
I sent in my phone and in a few weeks I received my check with no issues!
Aug 27, 2014
Quick n easy
It was quick and easy. And you can track your package online.
Aug 10, 2014
Sold iPad
Sold iPad. Extremely smooth transaction and good price.
Aug 1, 2014
Great Company
This is a great company. I was able to get a great deal on my phone. And the process was really simple. Thanks.
Jul 25, 2014
Best price for my HTC One M8
Gadget Gobbler offered the best price. Selling was easy. Already recommended to my friends.