Depstar – It's simple to go green and get green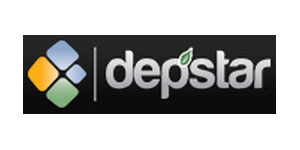 Use our search function to see how much Depstar are offering for your device >>
Depstar is the ideal place to sell your old cell if you need your money quickly as they issue payment on the same day that they receive your handset. If you opt to be paid through PayPal then you will receive your cash instantly and if you choose to be paid by check, Depstar will ensure that you receive it within 2-3 business days.
Depstar offer excellent prices on iPhones and also buy a range of other cell phone manufacturers such as Samsung, HTC, LG and Motorola across all leading carriers. Shipping is also free with Depstar, you will receive your free mailing kit through the post within a few days of placing your order.
Their website is extremely easy to use and navigate around to find your product and you can also get in touch with them through their Facebook and Twitter pages should you have a question or query.
Reasons to sell with Depstar
Just some of the reasons to sell to them include:
Free shipping kit
Instant payment through PayPal the same day that they receive your handset
Fast payment via check – 2-3 business days from handset receipt
Corporate buy back program for business phone sellers
Environmentally conscious recycling
Depstar contact information
Should you need to contact Depstar you can do so using the contact form on their website or at the following mailing address:
Address:
Depstar.com
PO Box 55923
Boston
MA 02205
See how much Depstar are offering for your device by searching for it in our extensive database now.
Depstar customer reviews
Please find the latest Depstar.com customer ratings, reviews and testimonials below. Have you used them to sell your cell phone or gadget? If so, please leave your feedback using the form below.