Buyback Boss – high prices paid for old and new iPhones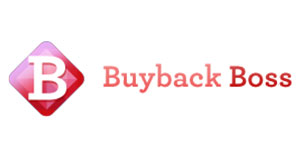 Use our search function to see how much Buyback Boss are offering for your device >>
Buyback Boss specialise in offering top prices for iPhones, regardless of condition. You iPhone could be worth far more than realise and they will buy it from you whether it's condition is mint, good, cracked, damaged or broken.
Quotes are guaranteed for 30 days and Buyback Boss will send you a pre-paid mailer to send your handset in. They also state that if you accurately describe the condition of your device, they promise to honor the quoted amount.
Payment is issued on the same day that your device is received to their processing facility and you can choose to be paid via PayPal or check. If you choose PayPal, your account credit will be applied the same day for instant payment, checks will be mailed and will arrive within three business days.
They also offer a tracking service so that you can monitor the status of you device every step of the way.
Reasons to sell with Buyback Boss
Just some of the reasons to sell to them include:
Free shipping
Guaranteed highest offers
30 quote guarantee
Same day payment via PayPal
3 business day payment via check
Order tracking
24/7 customer support
Buyback Boss contact information
Should you need to contact Buyback Boss you can do so using the contact form on their website or with the following details:
Email: help@buybackboss.com
Address:
Buyback Boss
1962 E Apache Blvd
Unit 7661
Tempe
AZ 85281
See how much Buyback Boss is offering for your device, search for it in our database now.
Buyback Boss customer reviews
For the latest Buyback Boss customer ratings, reviews and testimonials, or to leave your own rating and review, please click here.