The top 5 reasons why I should sell my iPhone
There are many reasons why you might have decided to sell your iPhone, the top 5 are outlined below. If you are looking to sell, click one of the buttons below to see how much yours is worth. Our prices are updated daily and you can get $100's for your old iPhone today.
1. iPhones hold their value
Apple make their handsets using the highest quality materials and upon release, an iPhone is always at the forefront of the cell phone industry. This means that even two, three, four or five years later, if you decide "the times come to sell my iPhone" it will still fetch an extremely attractive price for the owner.
Even old iPhone models can be worth hundreds of dollars depending on their condition, and because of their exceptional build quality, they are often in fantastic condition with very few scratches and very little damage. The vast array of protective accessories available such as cases, covers and bumpers also means that they are often kept in pristine condition.
2. A new iPhone model gets released almost every year
Apples main Web Developer Conference every September is always one of the most anticipated technology events of the year, and with good reason. Apple always show off their latest groundbreaking inventions and upgrades and more often than not, a new iPhone boasting new features that leave their rivals trailing behind. This inevitably means there are many current iPhone owners thinking "I've gotta sell my iPhone to get the new one".
3. New iPhone models always have the latest cutting edge technology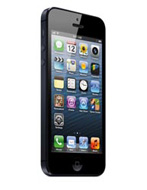 Apple have been accused in some quarters of holding back on some of their technological advancements and saving them for later models when they should be putting them in to their latest releases, but there is no denying they push the boundaries in other areas.
Give with one hand and take away with the other some may say. Historically, iPhones have always looked amazing and broke new ground with their functionality, but on the other hand, iPhones have also lacked some pretty basic functionality that you would expect from a top of the range smart phone.
For example, their conductive rather than resistive touchscreen technology was amazing upon its release…. but you couldn't send picture messages on an iPhone! The App Store and the amazing array of applications was groundbreaking…. but it had a 2 megapixel camera when Sony were releasing 12 megapixel handsets! Retina display is amazing and the resolution stunning….. but iPhones still don't have conventional cross-manufacturer Bluetooth! This means that even if you are looking to sell an old iPhone, it is still likely to have some fantastic features.
4. Apple fans always want the latest model
The term 'Apple fan boy' (or girl) was coined for a reason; millions of people simply have to have the very latest Apple release, whether that be iPhone, iPad or iPod related. No matter how amazing and groundbreaking their newest design looks, 12 months later they always seem to bring out a sexier looking model, so there is always someone looking to sell their iPhone.
5. There is always demand for older iPhone models
Older models still look as good or better than many other manufacturers handsets so if you are looking to sell your current iPhone or an old iPhone you have forgotten about, there will always be companies and individuals who will take them off your hands.
They may get faster in processing speed, thinner with a longer battery life and get more and more features but that can come at a price. The latest iPhones aren't cheap. However, purchasing an older or second hand model allows users to use the same 100,000's of fantastic apps and older features at a fraction of the price.
Apple is also gradually taking over from BlackBerry as the company cell phone, gone are the days when BlackBerry dominated with their email functionality, iPhones offer this and so much more.
Why sell my iPhone to a recycler instead of on an auction website?
Everyone knows the name of the biggest auction website in the world, and the main reason to use them to sell your iPhone is because you can get more money by selling privately. You do however run the risk of not getting a clean break from your old phone, if there are any problems with it after you sell you still may be liable to resolve them. Selling to one of our trusted buyers means that once you have sent off your cell and received your money, there will be no further issues.
To sell your iPhone now simply choose your handset from the models at the top of the page. If you can't see yours then get in touch either through Contact Us or for a faster response, post on our Facebook wall.