Sell iPhone handsets for cash at Sell My Cell Phones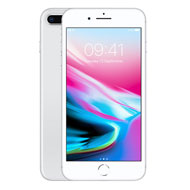 There are a whole host of reasons to sell iPhone handsets, whether you are looking to upgrade to the latest iPhone, fancy changing to a different make such as HTC or Samsung or simply want to sell your iPhone because you need a few extra bucks, we are here to help find you the best prices around.
We have prices for all iPhone models, whether you own the very latest or have an original iPhone from years ago gathering dust in your drawer.
To select your model and see the very latest sell iPhone prices, simply click on one of the buttons below.
Top 5 reasons to sell iPhone models
iPhones are always near the top of the handsets our user sell the most and there are lots of reasons why, some of the most popular reasons are:
They hold their value
A new model gets released almost every year
New models always have the latest cutting edge technology
Apple fans always want the latest model
There is always demand for older models
For more detailed information on the five reasons above why people sell iPhone handsets, click here.
Sell your iPhone to a reputable buyer
if you are looking to sell your iPhone then this is the place to do it. We compare the prices on offer for your handsets from some of the most reputable cell phone recyclers in America and they are offering outstanding prices for your model right now. Whether it is a 3GS or an iPhone 5, we can get you a great price.
Simply select your model from the buttons near the top of the page to see the very latest prices. We update our prices daily and are always at the top of the game when a new iPhone is released. We cover all of the major carriers, models and gigabytes of storage when we compare prices for people looking to sell iPhone. Obviously, the higher the gigabyte the more money your phone is likely to be worth but it is also worth noting that some recyclers pay more for certain carrier handsets too. You could get more for a Verizon for example compared to a Sprint when you cell iPhone.
We try to keep our database up to date and always bring you the best recycler prices, if you are looking to sell iPhone but can't see yours on the site, please get in touch and let us know. We may be able to still source you a price.
Simply use our contact form or even easier, leave a message on our Facebook wall, it is the quickest way to get a fast answer. We aim to answer questions left on our contact form within 24 hours but our Facebook page is monitored continuously so you might get an answer within a few minutes.
If you are looking to sell iPhone models, we think there is no better place in America to do so. All of our recyclers are reputable and trustworthy and have been specially selected by us to ensure that you get a great price for your iPhone.