Sell My Cell Phones television coverage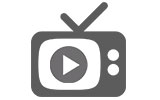 Below are our latest television appearances and features.
Should you require cell phone selling industry information, statistics, advice or interviews for your show, just get in touch.
September 2014: Sell My Cell Phones featured in several news reports as the place to go to sell your old cell phone if you are looking to buy an iPhone 6 or iPhone 6 Plus.