Sell Samsung Galaxy Axiom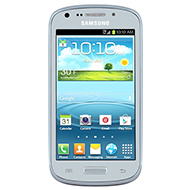 See how much your Samsung Galaxy Axiom is worth below.
We compare recyclers so that you get the best price when you sell your cell phone or gadget. Simply choose the condition of your device using the selector below, the most common condition for most is 'GOOD' which means that it is used but in full working order. Once you have chosen the condition, choose the best offer and click 'SELL NOW' to place your order or find out more. The prices shown are the highest currently available from our trusted recyclers for that cell phone or gadget. Sell Samsung Galaxy Axiom now!
This device is also known as the Samsung SCH-R830.
| Recycler | Top Price | Free Shipping | Free Packaging | |
| --- | --- | --- | --- | --- |
| | No Offers | | | |
| | No Offers | | | |
| | No Offers | | | |
| | No Offers | | | |