The Whiz Cells customer reviews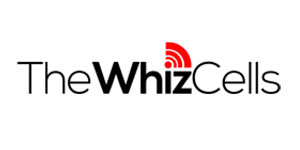 Please find the latest The Whiz Sells customer ratings, reviews and testimonials below.
Have you used them to sell your cell phone or gadget? If so, please leave your feedback using the link below.
We have partnered with the independent customer review website Trustpilot so that our users can rate us and leave their feedback.
Click here to leave a review on Trustpilot
Click here to read our reviews on Trustpilot
The reviews shown below were prior to us joining Trustpilot. Please click here to read the latest reviews.
Average rating:
16 reviews
Apr 21, 2015
I have started the process of selling my phone. So far it has been good. Let me reply here once i complete the entire process and get the cash in hand. 🙂
Jan 13, 2015
Simply The Best!
Just recently sold 2 i phones! Whiz Cells offered the best price and the whole process was so easy and received payment immediately! I'm so impressed and recommend 100% over the rest!
Jan 4, 2015
the thang was awsome
So far it is going good so I like it
Dec 3, 2014
It was a Great Experience. Thanks.
Dec 2, 2014
Quick! Very happy with the payout. Thanks!
Dec 1, 2014
Excellent service
Excellent service from both Whiz Cells and Sell My Cell Phones.
Nov 29, 2014
Got the envelope fast. Received e-mail when they got the package. And once my phone was OK'd, I received the check within a week. Thanks!
Nov 17, 2014
Awesome
Timing was awesome! I sent my phone back to the company, it was processed in a week's time and I received my check within a week. I would sell to them again!
Nov 7, 2014
I would gladly recommend your services to other people. Good price for my HTC ONE X.
Nov 6, 2014
Awesome!!
Awesome!! Fast and easy. Got my money in a few days. And always kept me updated. Will definitely do business again.
Nov 5, 2014
very good buyer
very good buyer and paid me so fast I was amazed. Very professional and the best place to sell your electronics.
Nov 5, 2014
Excellent service
The Whiz Cells provided excellent service and would do business with them again! PayPal payment was fast.
Nov 2, 2014
Easy to sell
Easy, prompt, no issues. Got a good price for iPhone 5c. I appreciate the simplicity of the process and will use again.
Nov 2, 2014
Easy!
Such an easy process, no cost to seller and check sent quickly. Keep up the great work! Will definitely use again, thanks.
Oct 29, 2014
Sold my Note2
Sold my Note2, price was excellent! Fast easy simple. Was a great company to work with. I highly recommend them.
Oct 26, 2014
Thank you
Can't say enough abut the quickness of the payment and the ease of the process. Thank you.