Secondhand Cell – top prices paid for iPhones and Samsung Galaxy handsets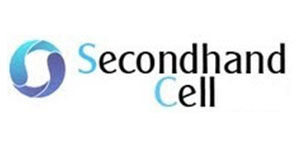 Use our search function to see how much Secondhand Cell are offering for your device >>
Established in 2010, Secondhand Cell offer some of the most competitive prices in America for high-end iPhone and Samsung Galaxy cell phones.
They have relationships with worldwide buyers, meaning that they can offer high prices for your new, used or damaged device. Customer service is second to none and Secondhand Cell are proud of their zero electronic waste environmental policy.
Shipping is free and you can choose to be paid via PayPal or check. PayPal payments can be in your account within 24 hours of them receiving and checking your cell phone.
Reasons to sell with Secondhand Cell
Just some of the reasons to sell include:
Top prices paid for iPhones and Samsung Galaxy models
Fast payment via PayPal or Check
Choice of FREE mailing options
Fantastic customer service
Established since 2010
How to turn off Find My iPhone
If you are selling an iPhone to Secondhand Cell, you must disable 'Find my iPhone' before sending in your phone. You can find out to do this with our simple guide here.
Secondhand Cell contact information
Should you need to contact Secondhand Cell, you can do so using the contact form on their website or using the following phone number or email address:
Phone: 718-635-0277
Email: sales@secondhandcell.com
Opening Times:
10:00 – 17:00 Monday to Friday
See how much Secondhand Cell are offering for your cell phone, tablet or electronic device using the search box at the top of the site.
Secondhand Cell customer reviews
For the latest customer ratings, reviews and testimonials, or to leave your own rating and review, please click here.