KoyMobile – get the most cast for your iPhone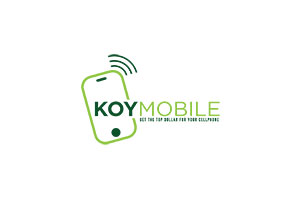 Use our search function to see how much KoyMobile are offering for your device >>
KoyMobile specialise in iPhone buying and can help you get the most cash for your iPhone quickly and easily. You can even get paid the same day that they receive your iPhone!
They offer a hassle and risk free selling solution for iPhone owners, first rate customer service and fast free shipping via UPS.
If you have an old iPhone, whether it is old or new, KoyMobile want to buy it.
Reasons to sell with KoyMobile
Just some of the reasons to sell include:
iPhone buying specialists so are able to offer higher prices than other buyers
Same day payment via PayPal
Free shipping via UPS
14 day quote lock-in
Excellent independent 3rd party reviews
Track your order online
Important information when selling your iPhone
When selling to KoyMobile, you need to provide your iPhone 15 digit IMEI number. This can usually be found printed on the rear housing, the side of the SIM tray or on the original packaging. IT can also be obtained by dialling *#06# on your phone. The IMEI can also be found on your phone by going to Settings > General > About. You can find out more details with our guide here.
You also need to disable the 'Find my iPhone' function so that it is no longer linked to an iCloud account. You can find out more details with our guide here.
KoyMobile contact information
Should you need to contact KoyMobile, you can do so using the contact form on their website or the following email address:
Email: support@koymobile.com
See how much KoyMobile are offering for your iPhone using the search box at the top of the site.
KoyMobile customer reviews
For the latest customer ratings, reviews and testimonials, or to leave your own rating and review, please click here.