Contact SellMyCellPhones.com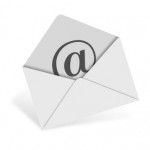 If you have a question or query for us here at Sell My Cell Phones or a recommendation on improvements we can make to our site then we would love to hear from you.
Simply fill in your details in the fields below and we will get back to you as soon as possible.
We would like to add you to our mailing list. Don't worry, we won't spam you or pass your details to any third party, we just may send you the occasional email of the latest offers from our site. If you don't want to receive information from us that is fine, please just add the word 'NO' at the end of your message.
Contact one of our phone recyclers
Please note that we can only answer queries directly related to SellMyCellPhones.com. If you have a query regarding one of the phone recycling companies that we compare then please contact them directly by clicking one of the logos on the right.